Mount Saint Vincent University is receiving $325,000 from Medavie in support of a new and innovative nutrition initiative that will bring healthy food knowledge from the laboratory to the community in improving health outcomes for Canadian families.
Working out of the state-of-the-art Medavie Community Kitchen, located in MSVU's Sheila A. Brown Centre for Applied Research, faculty researchers Dr. Bohdan Luhovyy and Dr. Shannan Grant will build on their existing research to make improvements in the quality and effect of the foods we eat. This includes developing new food products and reformulating existing products to improve their nutrient value in-line with Canada's Food Guide, influencing health outcomes associated with chronic diseases such as obesity and type 2 diabetes.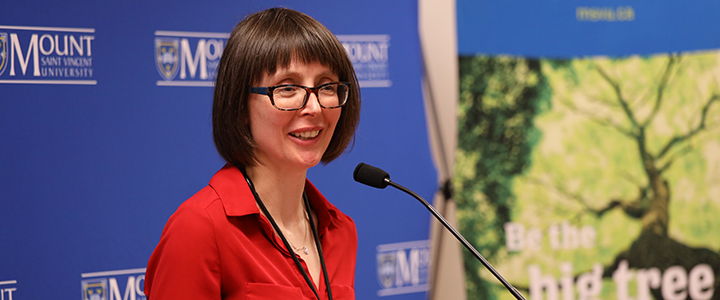 Through our Foundation, Medavie supports community-based programs aligned with adolescent mental health and post-traumatic stress, and initiatives that support active living and healthy eating. Since late 2011, Medavie Health Foundation has committed over $14.2 million in support of these causes, including $4 million here in Nova Scotia.
This three-year initiative was announced this morning at Mount Saint Vincent University, with partner representatives and stakeholders in attendance.
Quick Facts
A Mount Saint Vincent University study showed that cereals consumed with Greek yogurt high in protein led to reduced blood glucose compared to breakfast cereals consumed with non-dairy coconut fermented product high in dietary fibre.
Another recent MSVU project demonstrated that a partial reduction of added sugar in chocolate milk results in a "sensory acceptable product" for children and adults.
Quotes
"As a not-for-profit health solutions partner, Medavie is committed to improving the wellbeing of Canadians. Through investments in programs and innovative solutions, we help people live well and enable easier access to quality health care in our communities. This initiative will look at the science of food in promoting healthy eating and food literacy, which aligns with our support of initiatives that improve access to healthy food choices, while reducing risk factors for type 2 diabetes and other chronic diseases.
– Bernard Lord, CEO, Medavie
"We're sincerely grateful to have the generous support of Medavie in advancing the work of our researchers in Applied Human Nutrition. The entire population stands to benefit from their critical work focused on improving our health and wellbeing through nutrition. Thanks to Medavie, this work is being propelled by new state-of-the-art facilities at MSVU."
– Dr. Mary Bluechardt, President and Vice-Chancellor, Mount Saint Vincent University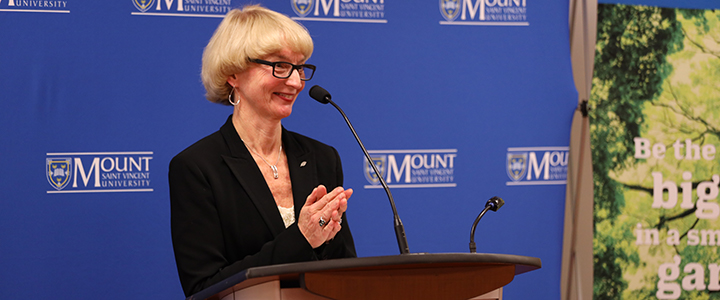 "We are grateful to Medavie for funding our program initiative at MSVU in the design and development of locally sourced, healthy and affordable foods, with food reflecting the new Canada's Food Guide and dietary guidelines for sugar, fat and sodium. This approach to chronic disease prevention will provide education opportunities to develop food skills and knowledge suitable for children, youth, parents and our community."
– Dr. Bohdan Luhovyy, Associate Professor, Department of Applied Human Nutrition, Mount Saint Vincent University

Associated Links
1. Mather, K., et al., The effect of dairy and non-dairy cultured products added to breakfast cereals on blood glucose control, satiation, satiety, and short-term food intake in young women. Applied Physiology, Nutrition, and Metabolism, 2017. 42: p. S31-32.
2. Luhovyy, B.L., et al., The sensory perception of chocolate milks varying in fat and added sugar content by human adults. Accepted to Eurosence 2018: Eighth European Conference on Sensory and Consumer Research, September 2-5, 2018, Verona, Italy. 2018.
About Medavie
Medavie is a national health solutions partner that integrates benefits management, health management and health care delivery. Together, with our more than 6,400 employees, we are committed to providing innovative solutions that improve the wellbeing of Canadians. As a not-for-profit organization, Medavie oversees Medavie Blue Cross, a premier all-in-one benefits carrier and public health program administrator, and Medavie Health Services, a national primary health care solutions organization and the largest private provider of EMS management services in Canada.
We are proud to commit an annual social dividend to the Medavie Health Foundation to support programs and initiatives aimed at addressing some of our country's most pressing physical and mental health care challenges.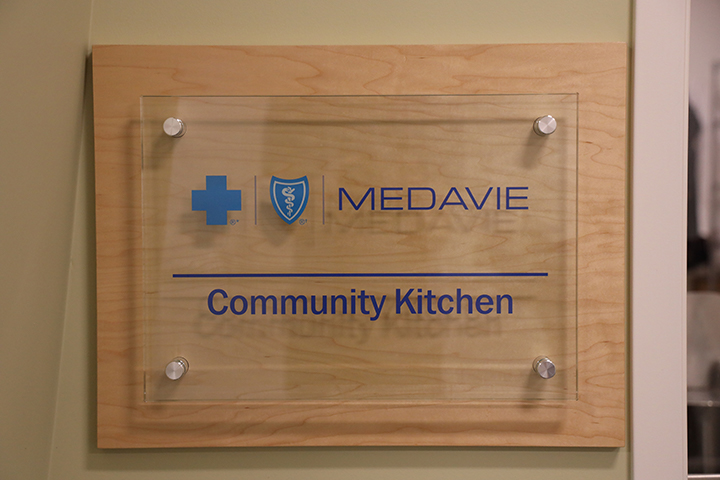 About Mount Saint Vincent University
As a leader in distance and experiential learning, and based on a strong tradition of social responsibility, Mount Saint Vincent University takes a personalized approach to education to nurture socially responsible global citizens. Founded in 1873, the Mount has been nationally recognized for having one of the lowest student-to-professor ratios, for providing students early access to valuable research opportunities, for its legacy in the advancement of women, and for facilitating critical advancements in food security, healthy aging, literacy, and childhood development.
Media Contacts
Joanne Elliott, Senior Advisor, Stakeholder Relations
Medavie Health Foundation
Joanne.Elliott@Medavie.ca
Phone: 902-496-7189
Mobile: 902-266-9287