Earlier today, members of the Mount community gathered to mark the National Day of Remembrance and Action on Violence Against Women.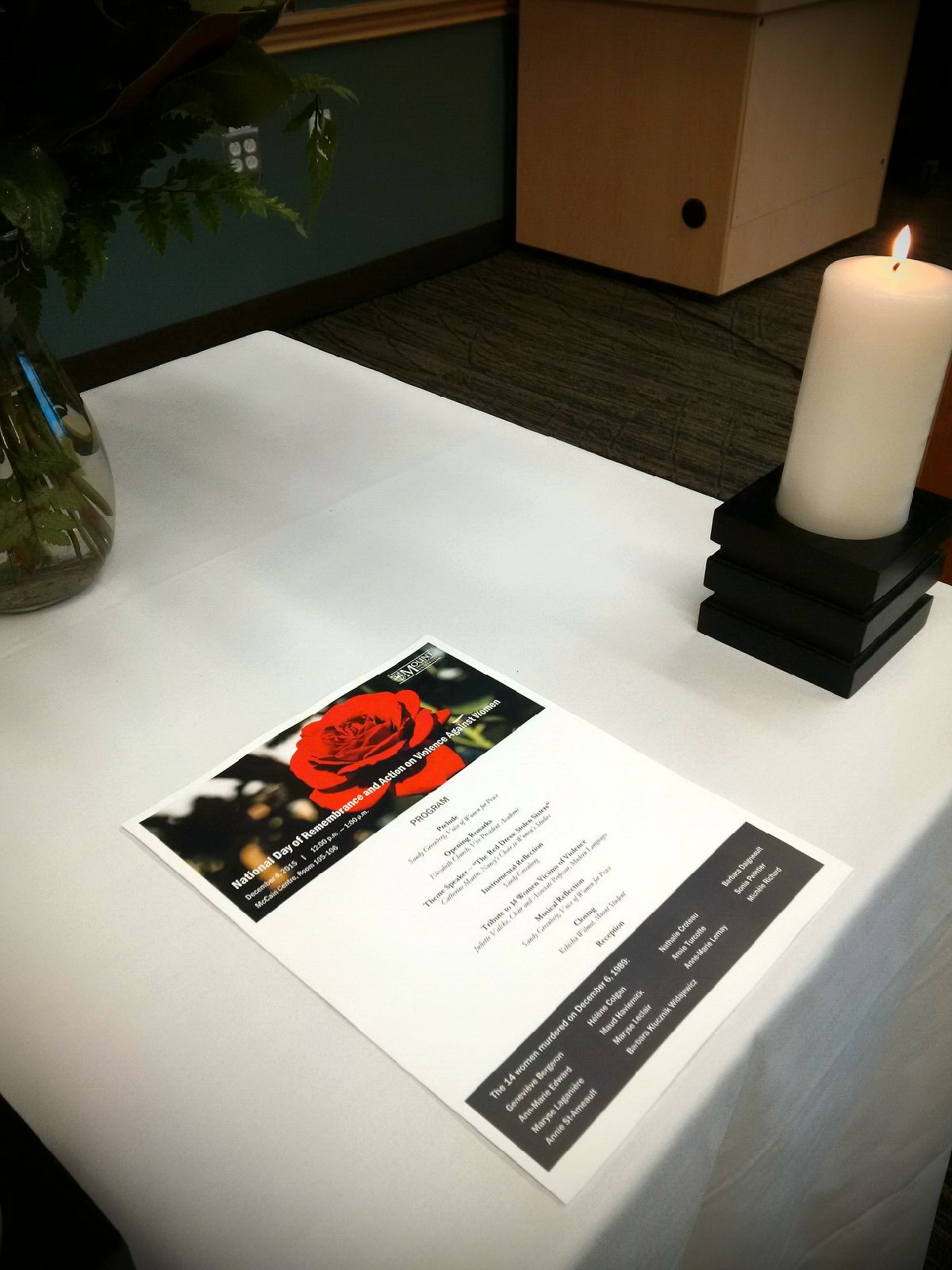 Established in 1991 by the Government of Canada, this annual tribute began after 14 women were tragically killed at l'École Polytechnique in Montréal on December 6, 1989. Now in its 26th year, the Day of Remembrance falls in the middle of the worldwide 16 Days of Activism against Gender Violence, which runs from November 25, the International Day for the Elimination of Violence against Women, to December 10, International Human Rights Day.
"At the Mount, a university with an enduring commitment to the advancement and well-being of women, it's especially important for us to gather and pay our respects," said Dr. Elizabeth Church, Vice President Academic. "Violence against women and girls continues to be a serious problem and we must continue to be champions for women, social justice, accessibility and equality."
While half of Canadian women have experienced at least one incident of physical or sexual violence, the risk of violence is much greater for some groups including immigrant women, senior women and Aboriginal women.
Against a hand-crafted backdrop displaying the words "No more stolen sisters", Dr. Catherine Martin, the Mount's Nancy's Chair in Women's Studies, reflected on the anniversary.
"When I think about those women – our sisters – I wonder what they could have been today, what they would have made, how they would have changed the world. Those women, and the more than 1,200 murdered and missing Aboriginal women across Canada, have not died in vain."
As she pointed to a tapestry (shown below) created by students in "Women, Resistance and Empowerment", a course cross-listed between the Department of Women's Studies and the Department of Sociology and Anthropology, Catherine spoke of the differences in young women today, both here and around the world. "I've been so impressed by the students here – they really care. Young women today have a different kind of gumption, and I have hope that this world can change. It has to change."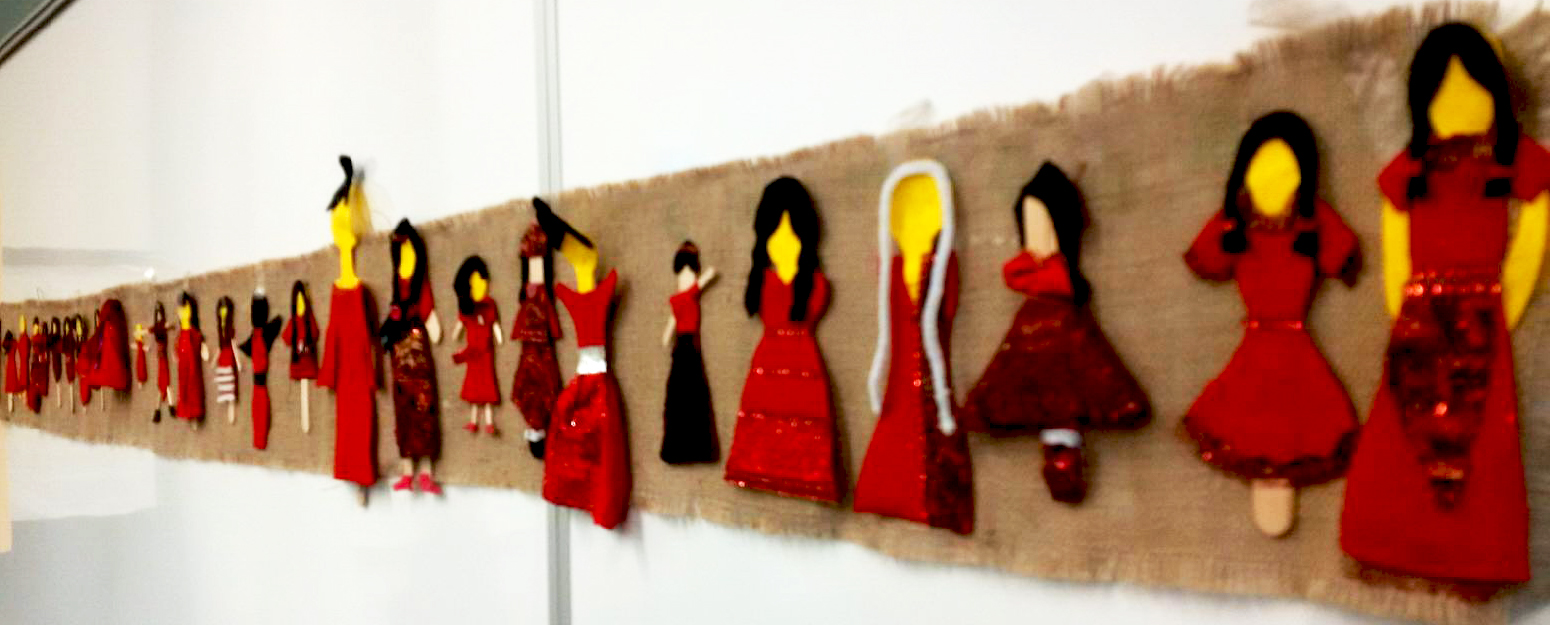 Catherine concluded by sharing a song she wrote during her Master's Degree. The song, a moving tribute, included the phrase "When a young woman dies, an elder is born." Additional songs were shared by Sandy Greenberg of the Voice of Women for Peace and Mount student Kehisha Wilmot.
At the event, the names of the 14 women murdered in the Montreal Massacre, listed below, were read aloud by Juliette Valcke, Assistant Professor and Chair, Department of Modern Languages.
Geneviève Bergeron
Hélène Colgan
Nathalie Croteau
Barbara Daigneault
Anne-Marie Edward
Maud Haviernick
Barbara Klucznik Widajewicz
Maryse Laganière
Maryse Leclair
Anne-Marie Lemay
Sonia Pelletier
Michèle Richard
Annie St-Arneault
Annie Turcotte