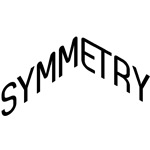 In most universities you can find groups of students, each with their own distinct interests that make them intricately unique. Unfortunately though, many don't have the opportunity to act on their creative visions. But then, there are Mount students – you know, the ones who take the initiative to create something that raises the bar and exceeds expectations.
Symmetry Public Relations, launched in September 2011, is the Mount's first and only entirely online, student-led publication. With passion and a punch of creativity, initiative and teamwork, Symmetry has established itself as a source for news, interest stories and editorial content.
The intent of Symmetry is clear: Create, communicate, collaborate.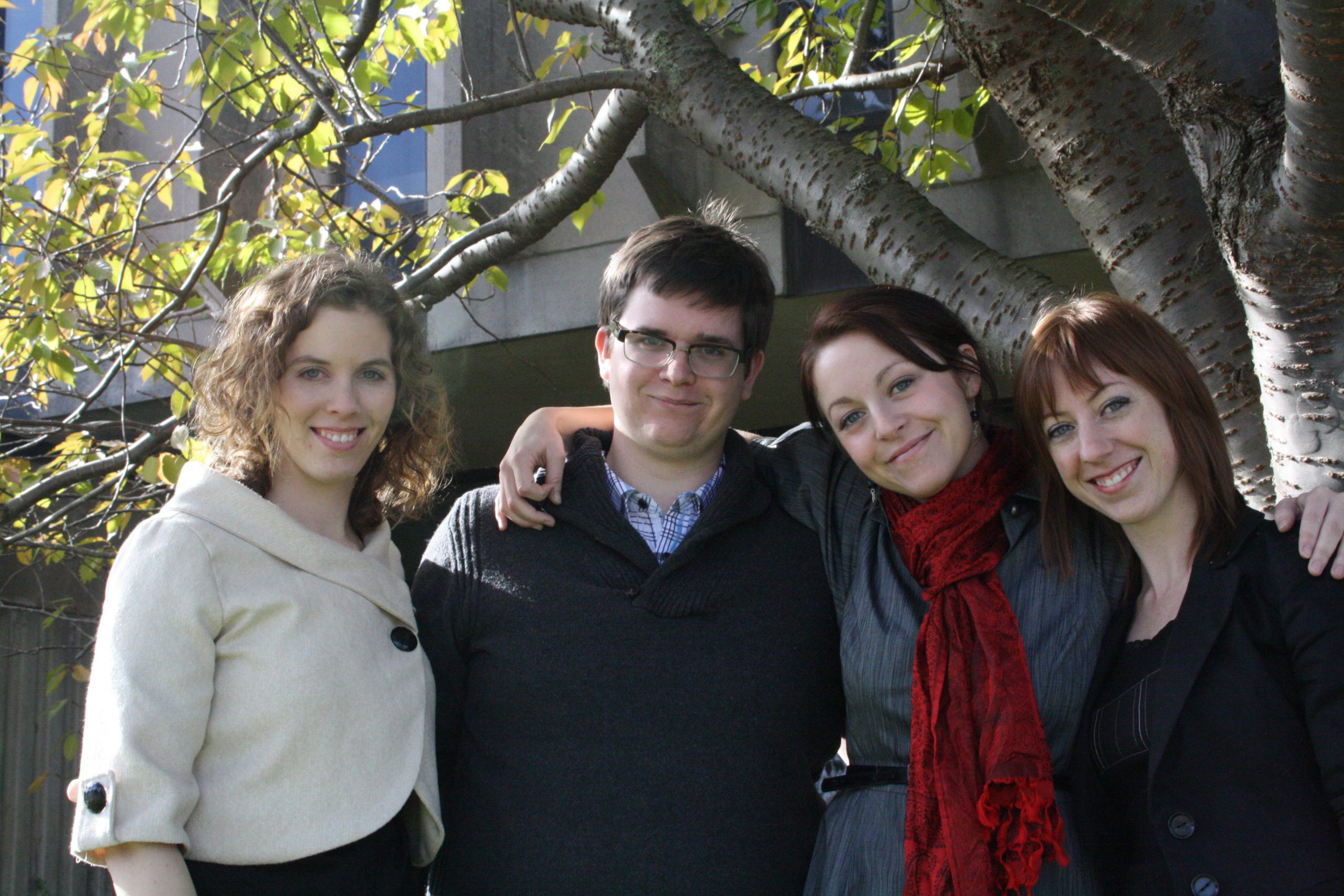 These words were chosen by Symmetry team members Emily MacIsaac, Adam Sterling, Kelly Lynch and Melissa Noonan (shown in photo).
Melissa, editor, and third year transfer student in the Bachelor of Public Relations program, recalled the first time Kelly, also a third year transfer student in the PR program, shared her idea. "I was giving Kelly a ride home from school. She told me what she was thinking and asked if I thought it could work."
As it turns out, it did.
Over the summer, the team focused almost entirely on the website. For many students, summer is the equivalent of sweet freedom. For the Symmetry team, these few months were a time to focus and drill down on a passion they wanted to see come to life.
Initially, Kelly had seen Symmetry as a monthly publication, but all that changed after Adam, the design editor, had his sketches and mock-up approved by the team. He began working his magic, and a living, breathing website with regularly updated content became a reality. "One day, we all went out for breakfast," notes Kelly. "We saw the site for the first time and we were like holy crap – this is really real."
The Symmetry core group of four includes an editor-in-chief, two type editors and a design editor. In addition, a complement of seven writers contribute articles on a frequent basis. Each member of the core Symmetry team is a transfer student. Their unique backgrounds are important factors in contributing to the site's creative content and delivery.
For the core group, it truly is a balancing act as they manage school, work and social lives. Kelly describes her typical day: "Being the Editor-In-Chief is a mixed balance of school, life and work. This morning, I woke up and finished editing articles and photos. Then, I uploaded the articles, and did all the headers and thumbnails. To promote the articles, I use social media channels like Twitter and Facebook. For most days, that's the process. It all depends on how many articles we have."
Melissa Noonan, one of the Symmetry editors, draws much of her inspiration from her background in the arts. "I think what helped me learn how to write was when I was mainly an actor and taught workshops. I started working with a group that enabled us to come up with an idea and write a play. The process that we went through was really different; it wasn't brainstorming, it was meditative with a lot of improv. We kind of came up with characters and built on that through improv for the story."
Writing also derives from all shapes, cultures, and languages. Emily MacIsaac, another editor, knows all about this from her years of experience. She has an impressive background of travelling to various countries such as Japan, China, Cambodia and Vietnam among others. Each traveling experience, she admits, has helped to intensify the diversity of her writing. "It helped me grow and mature as a person. It helped to open my mind while approaching different situations."
Adam Sterling, the design editor, and third year transfer student in the Mount's Bachelor of Public Relations program, explains that the best part of the project was integrating into a team, "I think it would be fair to say that I started this project in a role that would be best described as 'external consultant.' But as time went on, I've become more and more integrated into the Symmetry team. Kelly, Emily and Melissa have such a collaborative spirit that it's hard not to become part of the team after spending so much time working together."
With an obvious friendship shining through, it's apparent that being a part of Symmetry is much more than a job; it's also being a part of a close-knit family that motivates each other while basking in their individual creativity.
Voila, collaboration is born.
When asked if the team wanted to continue on with writing even after graduation, with no hesitation at all, each of them say simply, "Of course."
As the editor-in-chief, Kelly Lynch notes the team is always looking for new writers. "Any Mount student can write for us by reaching out through our contact information on the Symmetry (web)site," she says. "I'd love to see more students that are outside of the BPR program so we can have a better-rounded perspective."
It's clear that for this group, and for the Symmetry publication, the sky really is the limit for this team and their mission to create, communicate, collaborate.