"Catherine Woodman is a passionate advocate, a fierce leader, and a remarkable ambassador, mentor, and friend – to name but a few. It gives me great, great pleasure to see her recognized for her volunteer service to the Mount and for the lasting impact she has had on the University."


– Dr. Ramona Lumpkin, CM, President and Vice-Chancellor
---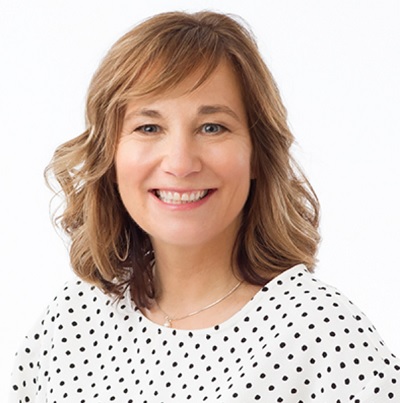 The Exceptional Volunteer Service Award is given annually by the
Board of Governors
of Mount Saint Vincent University to someone who has made a significant contribution and impact to the University, through their volunteer service, over an extended period of time.
During convocation ceremonies this May, the University announced this year's recipient, Catherine Woodman, BPR '84(pictured at right).
Said Dr. Ramona Lumpkin, President and Vice-Chancellor of the Mount as she presented Catherine with her award, "A past Board of Governors Chair, Catherine is also a proud Mount alumna (BPR 1984) who just can't stay away from the Mount – and we are so very happy about that."
Catherine's service to Mount Saint Vincent University spans many years and a number of roles. Catherine was a member of the University's Board of Governors from 2007 to 2013, including a term as chair (2009-2011). She has also served as a member of the Board's Human Resources and Governance Committee.
Within five months of joining the Board, she became Vice-Chair and in that capacity also joined the Executive and the Senior Administrators Compensation committees.
When she assumed the positon of Board Chair, Catherine became an ex-officio member of all Board committees and Chair of the Executive Committee and the Senior Administrators' Compensation Committee.
"As a Board member, committee member and Board Chair, she was diligent in her governance responsibilities – never afraid to ask the tough questions, respectfully challenge ideas, budgets and projects. She was the epitome of governance excellence," Ramona noted.
Catherine proved to be an exemplary leader during a time of transition that followed the departure of the Mount's President in the spring of 2009. She first appointed Alexa McDonough to take on the role of interim President and then chaired the national search that ended in Dr. Ramona Lumpkin's joining the Mount in 2010 as its 12th President. Throughout this time of uncertainty, Catherine's steady hand and clear vision gave stability to the Mount community.
"Catherine truly exemplifies the values that the Mount holds dear," noted Ramona. "At the Mount, education has always been seen as a pathway to social justice, and Catherine has led us faithfully toward that goal. She is committed to the core principle of our mission, the advancement of women, and her accomplishments set an example we are proud for our students to follow."
Congratulations and sincere thanks, Catherine.
More about Catherine
Catherine Woodman is Senior Consultant in Human Resources Consulting at Knightsbridge Robertson Surrette, Atlantic Canada's Leading HR Consulting and Recruitment firm. Working with a talented team she augments individual and collective impact through facilitation in resilience, change management and leadership coaching.
Most recently Catherine was Deputy Minister, Department of Business, Province of Nova Scotia. She established the first team and worked with industry, community, and regional representatives to expand trade, support start-ups and stimulate venture capital partnerships. Premier McNeil describes Catherine as, "A trusted voice in Nova Scotia's business community."
Catherine is best known as former President and CEO United Way Halifax where she orchestrated change at the community level. Under her leadership, United Way transformed into a vital community impact agent focused on poverty and social health. She achieved measurable growth through new revenue streams, founded 211 Nova Scotia, forged animated relationships with governments and boldly revitalized how United Way is perceived and engaged in social issues.