To the Mount community: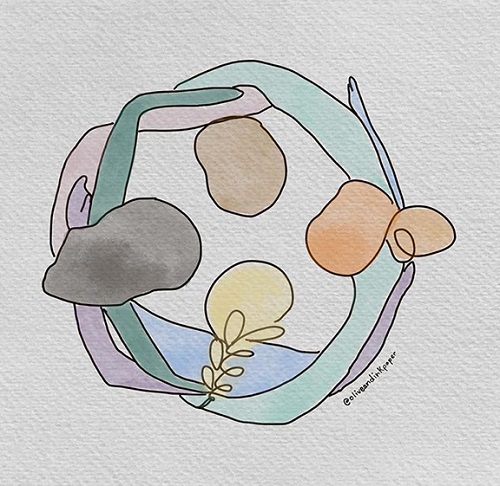 March 8th is International Women's Day – an important opportunity to reflect on the contributions of women as well as remind us of the importance of continued advocacy towards gender equity. This year, I'd like to highlight some of the ways in which Mount people and programs are empowering girls and young women in particular.
Girls Conference 2019
The Alexa McDonough Institute for Women, Gender and Social Justice (AMI) at the Mount is a wonderful example of a program seeking to further the critical work needed to build a strong and equitable future for women. A hub of feminist energy, action and research, one of the AMI's initiatives is the annual Girls Conference.
The conference unites junior high and high school aged girls from across Nova Scotia in a celebration of the power of girls. It provides girls with opportunities for confidence building, leadership skill development, personal and professional growth, and development of stronger minds and bodies. This year's conference sold out in just two days and attendance has more than doubled since it began.
Tomorrow (March 8th), we will welcome 350 girls to the Mount for the 8th annual Girls Conference. This is the first time that the event will feature an international keynote speaker:
Mam-Yassin Sarr
. From The Gambia in West Africa, Mam-Yassin is the founder of Starfish International, an organization that seeks to advance girls' education through service-learning. Said Mam-Yassin Sarr: "One of the best, fastest and most cost-efficient ways to make the world a better place for everybody and to solve the problems that we face today is by educating girls."
Mam-Yassin's keynote, as well as a video greeting from Her Excellency the Right Honourable Julie Payette, Governor General of Canada, will be broadcast live at 9 a.m. tomorrow on the Alexa McDonough Institute's Facebook page –
you can watch here
.
Hosting the Girls Conference is an enormous undertaking and I'm sincerely grateful to the AMI, its Chair – Education Professor Dr. Susan Brigham, Steering Committee members, many more supporting volunteers and Cassandra MacDonald, for their tremendous work in making this event happen.
Inspiring girls in STEM
The power of young women is also demonstrated regularly at WISEatlantic events. Under the direction of Dr. Tamara Franz-Odendaal, Professor of Biology at the Mount and NSERC Chair for Women in Science and Engineering – Atlantic Region, the WISEatlantic team offers science retreats and summer camps that empower young women to consider STEM-based careers. Participants gain hands-on experience in lab settings and connect with like-minded peers, professionals and mentors.
Late last fall, we told the story of three alumnae of these WISEatlantic programs who were inspired to pursue science studies at the Mount. If you haven't yet read the stories of students Emily Albert, Molly Murray and Madyn Bourque, I encourage you to do so –
you can find the article here
.
Celebrating women athletes
Speaking of celebrating the power of girls, I'd be remiss if I didn't mention the power of young women athletes at the Mount. This season (2018/2019), the Mount's women's basketball, volleyball and soccer teams all took gold in their Atlantic Collegiate Athletic Association conference championships. These athletes work hard both on and off the court/field, are role models for future generations, and I couldn't be more proud of all they've accomplished!
Of course, our celebrations on the occasion of International Women's Day must be tempered with a consideration of the many gaps still to close, the many challenges still to overcome. There is always more to be done. I look forward to considering what role the Mount can continue to play in the months and years ahead.
Sincerely,
Mary
Dr. Mary Bluechardt
President and Vice-Chancellor
Mount Saint Vincent University
---
Of special note
The image above was created on the occasion of International Women's Day by Mount alumna, and owner of Olive & Ink Paper, Caitlin Walker. Noted Caitlin: "I am so proud to be a graduate of Mount Saint Vincent University. I graduated from the Public Relations program and have the honour of working with many amazing co-op students today through my work at Nova Scotia Power. The Mount is such a special place that helped me find my voice, life-long friends and a deeper understanding of the systemic barriers women face."