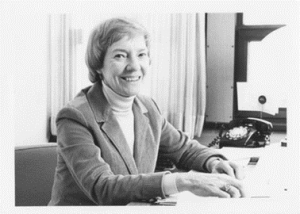 The late Sister Cecilia Margaret Young, a distinguished member of the Sisters of Charity–Halifax, left a lasting mark on the world of music education, and her legacy continues to inspire students and educators alike.
A talented pianist and organist, Sister Margaret pursued a Bachelor of Music degree at Mount Saint Vincent College, graduating in 1944. Her passion for music led her to further her studies at renowned institutions like the University of Toronto (ARCT '57) and Boston University (Master of Music '63).
To expand her horizons even further, Sister Margaret continued her studies at Mount Allison University, the Eastman School of Music in Rochester, New York, the University of Michigan, and the University of Alberta.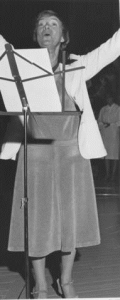 She shared her deep love and knowledge of music with countless students as a professor of Fine Arts, Education and Early Childhood Education at Mount Saint Vincent for 42 years.
Throughout her career, Sister Margaret's contributions to music education were widely recognized, and her impact reached far beyond the university's walls. She directed choirs and served as an organist in various Halifax parishes, including the Mount Saint Vincent Motherhouse and at MSVU itself.
Sister Margaret's many contributions to the Mount Saint Vincent community and her outstanding achievements in music education were acknowledged when she received the prestigious MSVU Jubilee Distinguished Alumna Award in 1980. She is also featured on the Riva Spatz Women's Wall of Honour at MSVU as an everlasting celebration of her remarkable accomplishments.
Sister Margaret's commitment to music education, her exceptional talent as a musician, and her lifelong devotion to the Sisters of Charity continue to be an inspiration to many.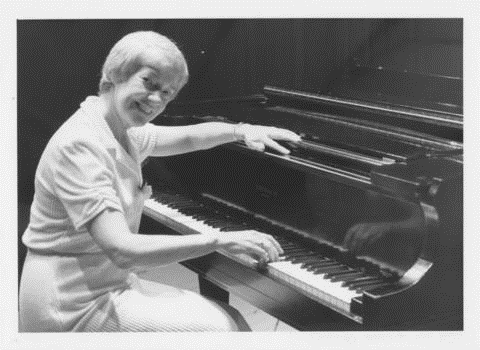 ---
MSVU's history is rich with the stories of countless people who've had an impact on the university and in the broader community. Over the course of 2023, we'll feature mini stories about 150 MSVU students, faculty, staff and alum. Check back often to meet more amazing MSVU people!