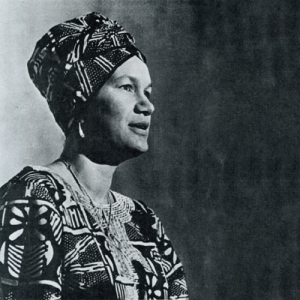 Dorothy Wills, BSc, MSW, MA, PhD, LLD, DHL, CM, is a force for social justice, an educator, social worker, and MSVU graduate with long-standing ties to the university.
Dorothy was born in 1933 on the island of Dominica in the West Indies. She came to Canada at 17 and enrolled at MSVU, graduating with a Bachelor of Science degree in 1956. From there, she continued her education at McGill University, earning a Master's Degree in Social Work and a Master's in History from Howard University.
After finding her passion for teaching, Dorothy later earned a Master's degree in Education at Concordia University and a PhD in Philosophy of Education from Pacific Western University in California.
In addition to her exceptional academic journey, Dorothy has had an accomplished career as a social worker and as an educator in the areas of Business Education, Social Work, and Andragogy (the practice of adult learning).
Throughout her career, she continued encouraging the integration of visible minorities in Canada. She played a significant role as a founding member of the National Black Coalition of Canada and dedicated her time to supporting and inspiring the Canadian Black Community.
Among the many awards and honours received throughout her life, Dorothy was appointed a Member of the Order of Canada in 1989 and received an honorary doctorate from MSVU in 2007. She is also the recipient of the Martin Luther King Junior Award of Excellence.
______________________________________________________________________________
MSVU's history is rich with the stories of countless people who've had an impact on the university and in the broader community.
Over the course of 2023, we'll feature mini stories about 150 MSVU students, faculty, staff and alum. Check back often to meet more amazing MSVU people!