The Canada Foundation for Innovation (CFI) announced that Mount Saint Vincent University (MSVU) researchers have received over $1 million in funding for two projects through the 2020 John R. Evans Leaders Fund (JELF) and Research Nova Scotia.
Dr. Lori Borgal receives funding to advance disease detection, diagnosis, treatment and prevention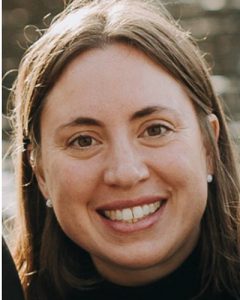 Dr. Lori Borgal, Assistant Professor in the Department of Biology, received $704,216 in funding to advance her research in molecular and cellular biology. Dr. Borgal's research targets the mitotic spindle, a key component in the cell that is required to accurately segregate duplicated DNA. Her current work demonstrates that the molecular tools used to build this spindle are different depending on stem cell type, which expands upon work by several international groups demonstrating differences in spindle formation of cancer cells. Generating knowledge that will enhance understanding of how a mitotic spindle is formed in different contexts of cell proliferation will allow future development of therapeutics aimed to stimulate stem cell proliferation for tissue repair, or halt uncontrolled tumour cell proliferation, without influencing neighboring healthy cells.
Results from this research can be used to identify genetic basis of disease, achieving improved disease detection and diagnosis. Additionally, this research can inform future drug development to achieve treatment strategies addressing uncontrolled stem cell proliferation in contexts of developmental and aging diseases, as well as cancer.
This fundamental research will improve understanding of the human body and will impact the cancer research field as well as developmental stem cell- and molecular cell-biology, with the potential to facilitate major breakthroughs in the targeted development of therapeutic drugs. The improved molecular understanding gained from Dr. Borgal's research forms a first step in achieving new targeted and curative health care strategies to benefit Canadians suffering from chronic disease associated with aging or development, as well as reducing side-effects for cancer treatment.
Dr. Bohdan Luhovyy receives funding to establish the Mount Food Research Centre (MFRC)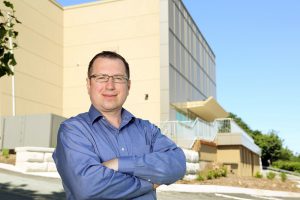 Dr. Bohdan Luhovyy, Associate Professor in the Department of Applied Human Nutrition, received $305,817 in funding to establish the Mount Food Research Centre (MFRC). Located in Shelia A. Brown Centre for Applied Research at MSVU, the MFRC will be a unique site in Nova Scotia that combines food product development, nutritional research focused on prevention of obesity, diabetes and other metabolic diseases, and knowledge translation to the food industry and local communities.
The rate of obesity, heart diseases, and type 2 diabetes in Nova Scotia are significantly higher compared to the Canadian average, however, there is currently no single centre in the province merging the expertise in food, nutrition, and physiology. This will change through the establishment of the MFRC. The MFRC will be a hub connecting Nova Scotia agri-food industries with high caliber research in the field of nutrition and food product development: creating and testing new food products, providing unique training to nutrition and dietetic students, and discovering bioactivities and health potential of foods and ingredients through the randomized clinical trials. The MFRC will be a leader in functional food research in Atlantic Canada and bring multiple benefits to Canada, including innovations in food and natural health products, reducing the risk of metabolic disorders for Canadians through the development of healthy foods, and knowledge translation.
The MFRC will also assist medium-and small-sized businesses in food product development. Over the last nine years, Dr. Luhovyy completed 16 projects with the local food industry helping small to medium-sized businesses in various aspects of food product development. These projects were supported either through the Nova Scotia Productivity and Innovation Voucher program, National Research Council Industry Research Assistance Program, NSERC Engage and Collaborative Research & Development grants, and Food Innovator cluster program of Agriculture and Agri-Food Canada.
Congratulations Dr. Borgal and Dr. Luhovyy.