Congratulations to Mount President and Vice Chancellor, Dr. Ramona Lumpkin, CM on her investiture as Member of the Order of Canada – one of our country's highest civilian honours – at a ceremony at Rideau Hall in Ottawa on February 13, 2015.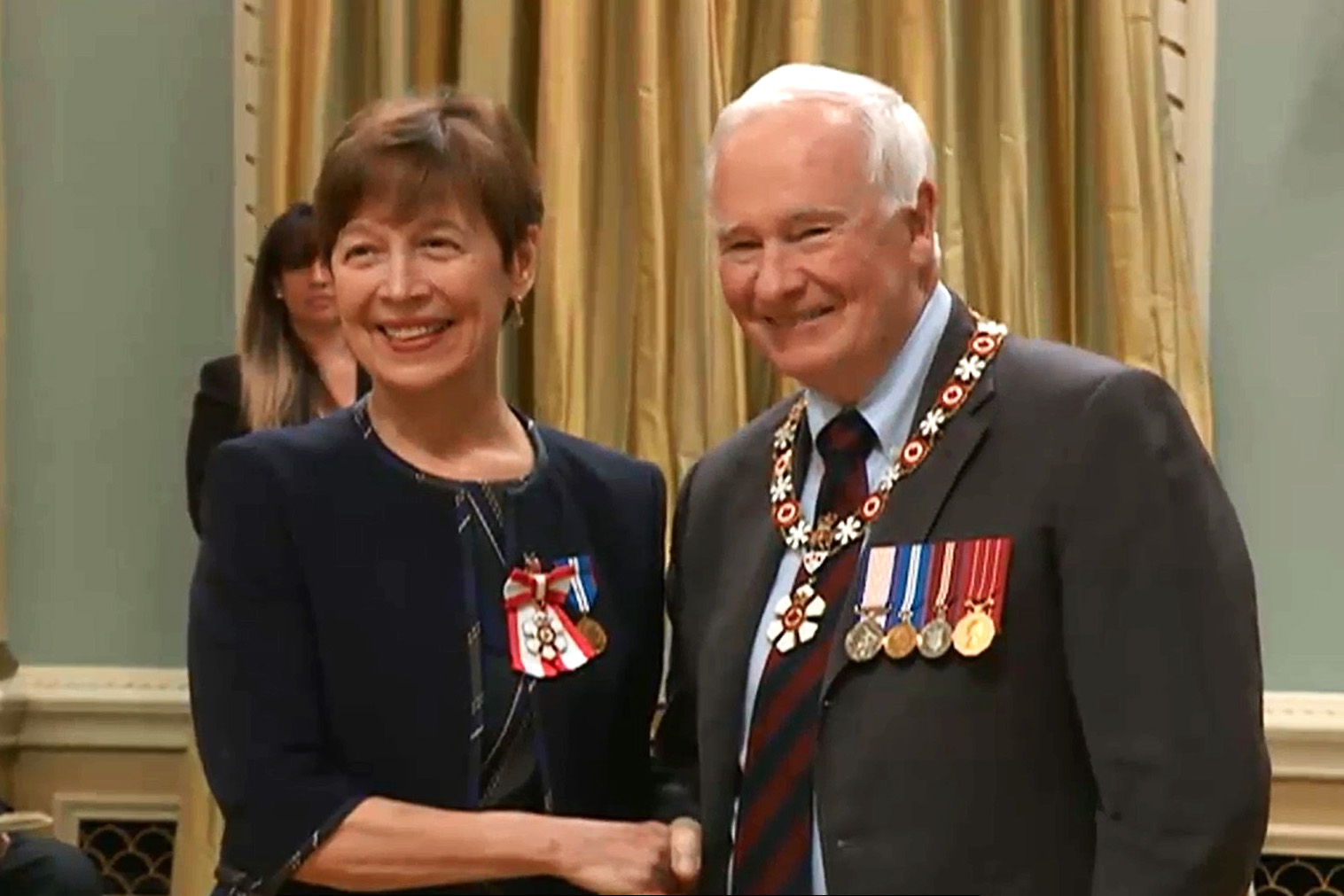 Established in 1967, the Order of Canada honours outstanding achievement, dedication to the community, and service to the nation. Dr. Lumpkin's appointment recognizes her leadership in post-secondary education and her promotion of community-based learning initiatives.
Dr. Lumpkin was one of 46 people honoured in Ottawa today by His Excellency the Right Honourable David Johnston, Governor General of Canada (pictured with Dr. Lumpkin).
A respected and inspiring leader, Dr. Lumpkin joined the Mount community as President in 2010 and was recently reappointed for an additional two-year term ending in June 2017. Prior to her arrival at the Mount, she spent nine years as the Principal of Huron University College and four years as Vice President Academic and Provost of Royal Roads University. Dr. Lumpkin has been recognized as one of Atlantic Canada's Top 50 CEOs and been recipient of a Progress Women of Excellence award.
As current Chair of the Association of Atlantic Universities, Chair of Engage Nova Scotia and Chair of the International Women's Forum Atlantic Chapter, Dr. Lumpkin has made significant contributions to the Atlantic region, advancing the role of women in higher education, enhancing access to education for adult and Aboriginal learners, and shaping the future of Nova Scotia.