This past winter, Sam moved to sunny Tucson, Arizona to start planning her wedding with her fiancée. While in Tucson, Sam was completing the last of her courses via
distance
and was also interviewing for her last co-op position.
The distance came with its challenges and Sam was beginning to grow nervous about securing a co-op back in Nova Scotia. Although discouraged at times, she crusaded forward and secured a Communications and Marketing Assistant position with the Better Business Bureau (BBB) Atlantic office. She recalls reading the job posting and knowing it was a perfect fit for her skills and passions. Sam returned to Halifax to complete her work term with BBB in May. From day one, she said she felt welcomed and supported by what she describes as the "BBB family".
Going into her last work term, Sam was committed to putting her best foot forward and taking advantage of every opportunity she could. "I always asked myself how can I further develop my skills to be sure I get a solid reference." Knowing that she was going to move back to Tucson after graduation, Sam was also keeping her ear to the ground for full-time opportunities. Halfway through her co-op work term, she came across a Communications Manager position with the Arizona office. Although she didn't end up getting that position, the BBB team was determined to find a place for her.
The saying "when one door closes, another opens" rings true as a few weeks later, Sam interviewed and was hired as the BBB Torch Award Coordinator with the Southern Arizona BBB office. She would begin her role in August of 2016.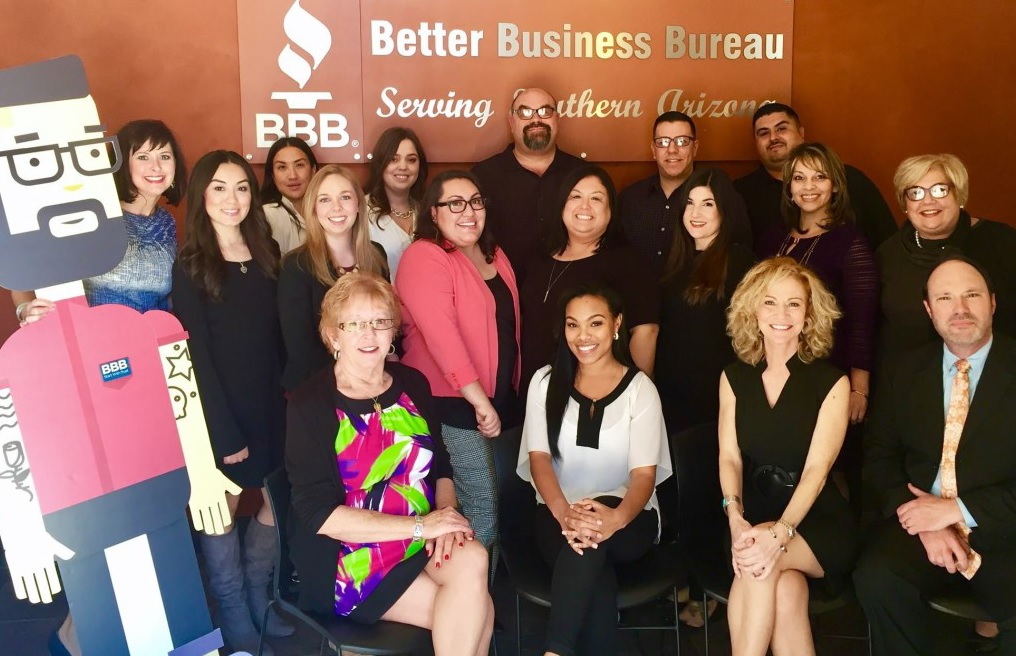 Fast forward seven months later and not only has Sam adapted well to the Arizona climate, but she has found the transition into her new role seamless. "This job is amazing and I am so grateful for the opportunity. Being new to this city, I was worried about not having the same connections I do back home. In my role, I have been able to transition really easily. I'm out in the community talking to businesses about the Torch Awards and sponsorship opportunities. BBB is at the centre of the business community and I'm so happy to be a part of this organization. From a professional and personal standpoint, everyone here has made sure this transition is as smooth as possible. BBB will always be near and dear to my heart."
When asked what advice she would give to co-op students, she says it simply "Whether it is your first or last co-op term, always give it your best because you have no idea what may come out of it. If you don't put your best foot forward you could miss out on opportunities. Go in and give it your all from day one." Sam would also encourage students to think about the types of things they hope to get out of the experience and to not be afraid to communicate these things with co-op supervisors. "It's important to take co-op seriously and to think about how you can advance yourself. Co-op supervisors appreciate this and want to help you reach your goals."
Sam is a great example of a co-op success!