"It's about the journey"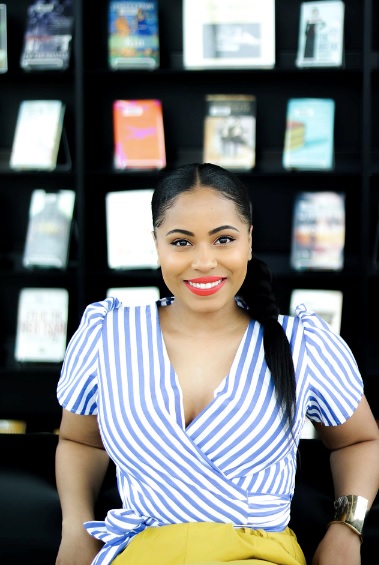 Jayde Tynes is passionate about mentorship and sharing her experiences with students. Born and raised in Halifax, Jayde is proud to identify as both African Nova Scotian and Mi'kmaq. She describes her educational and career paths as anything but linear – and she wouldn't change any of it.
As the new Black Student Support Coordinator at Mount Saint Vincent University, she is hopeful that her experience will demonstrate to students that opportunities exist in your own backyard, if you are open to them.
"If you look at my journey, every opportunity that I was given came from relationships I built with those in my community," she said. "You do not have to turn your back on your community or mold yourself to integrate into other places. Opportunities exist if you are open and tapped in."
"Storytelling, in all of its forms, is powerful."
While completing her Bachelor of Commerce degree at Dalhousie University in 2016, Jayde got involved with the campus radio station, CKDU, in the role of a Diversity and Outreach Programming Coordinator. The experience sparked her interest in storytelling and provided an opportunity to spotlight important issues affecting people in her community. After graduation, Jayde continued her storytelling journey through a one-year position as a copyrighter for UK-based Global Justice Now, a "democratic social justice organisation working as part of a global movement to challenge the powerful and create a more just and equal world."
"My experience at Global Justice Now taught me a lot professionally and personally," said Jayde. "I worked in a fast-paced environment where many controversial political issues were at the forefront. I honed my writing and research skills and learned a lot about myself."
Following her time in London, England, Jayde returned to Nova Scotia and decided to pursue the one-year Bachelor of Journalism program at the University of King's College, where she received a full scholarship. "My experience at King's was very different from my undergrad. I really enjoyed the smaller class sizes and the opportunity to get to know my professors," she said.
While at King's, Jayde also decided to launch her own podcast titled, "My Blackness, My Truth." She was eager to explore an alternate form of storytelling through which she could share both her own experiences and those of others.
"Storytelling, in all of its forms, is powerful. The podcast started because I wanted to have frank and raw conversations with people in my community and to discuss topics that are important to me, particularly topics on race and identity, with a special focus on the African Nova Scotian experience."
Jayde's first journalism job post-graduation was a full-time role with CBC as a web writer. She quickly rose through the ranks, becoming a television reporter and associate producer for radio. After only one year with the broadcaster, Jayde embraced a new challenge by taking on the role of showrunner's assistant for the CBC drama Diggstown – the first Canadian drama series to feature a Black Canadian woman as its lead character. Today she works on the Nova Scotia-based show as a producer's assistant.
"If you told me five years ago that I would be producing a national television show in my community, I would have never believed you. I thought I would be working on Bay Street," Jayde said. "It has been quite an interesting journey and you never know who you may meet along the way who can open doors for you and identify career paths you didn't think of."



Encouraging the journey for other learners
And while Jayde has loved the challenges that come with television production, she remains passionate about the power of mentorship and connecting with youth. She believes that the skills she's developed as a journalist and producer are transferrable to her part-time role as Black Student Support Coordinator at MSVU.
She is also putting her mentorship skills to work as program coordinator for a new partnership project through which MSVU, NSCC and the Delmore Buddy Day Learning Institute are helping bridge the gap to university/college for African Nova Scotians who graduated high school but did not previously pursue post-secondary studies.
Beginning this March, the 13-week program helps students navigate the education system, while developing their research and writing skills, with an Afrocentric focus. MSVU and NSCC have each committed scholarships valued at $1,500 for students who go through the program and opt to continue their studies. Anyone interested in participating can contact Jayde at Jayde.Tynes1@msvu.ca.
In her short time at MSVU so far, Jayde has already contributed a great deal to campus life, including developing programming to celebrate Black History Month. There a number of events planned on campus this February, including film screenings, community tours, and a pub night at Vinnie's. All are welcome.
"I want students to have an opportunity to share their experiences with one another and to also recognize that being of African descent is not homogenous and therefore the approach cannot be homogenous," she said.
Her final advice to students: "Try to find those things that make you excited about being on campus or courses that interest you. It really is about the journey and experimenting and saying 'yes' to different opportunities that come your way."
Photo credit: Yulanda Luka