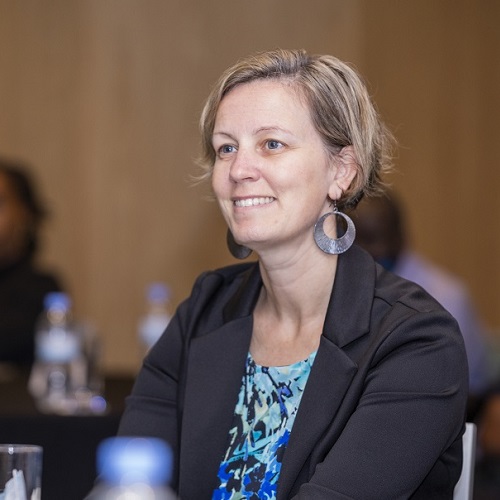 Having dedicated much of her life to fostering peace, it's fitting that Dr. Catherine Baillie Abidi will mark the annual UN International Day of Peace on Wednesday, September 21 by taking part in a panel discussion about how to create more peaceful academic environments.
"We'll be looking at peace on campus and peace in post-secondary. How do we have more peaceful work environments to learn together, and do research together, and be kinder and more respectful to each other?" says Catherine, who recently joined Mount Saint Vincent University (MSVU) as Assistant Professor, Child and Youth Study. "My role on the panel is about setting the context of what peace means and what it means in relation to peaceful workspaces and how we build more peaceful communities together."
Catherine says that while the panel discussion will focus on how to create greater peace at universities, the content is applicable to society more generally.
"Post-secondary is just a piece of our community and all the structural and other barriers we face in the broader community also exist in post-secondary environments. We're living in a time where violence and systemic barriers are more exposed, and voices and perspectives are becoming even louder in terms of discriminatory comments and practices," she says. "It's a really important time for us to challenge that escalation of violence and to transform barriers to do better together."
For the panel discussion, Catherine will draw from her extensive experience researching, publishing and teaching in the areas of peace and conflict, children affected by armed violence, and international humanitarian law. Before joining MSVU, she served as the Director of Research & Learning at the Dallaire Institute for Children, Peace and Security at Dalhousie University. She is also an Adjunct Professor in International Development Studies at Dalhousie University and at Saint Mary's University, and co-chairs an emerging international Children, Peace and Security Research Network.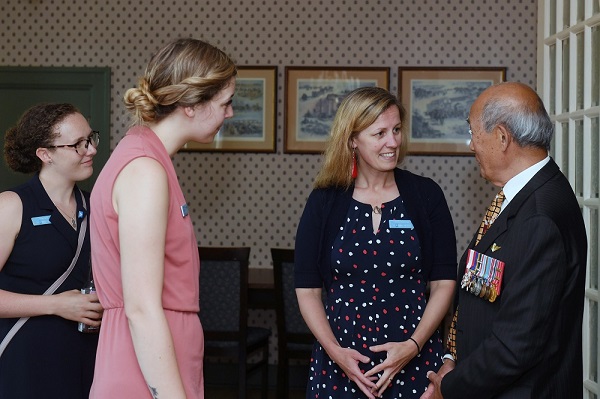 Catherine's research program focuses on preventing the recruitment and use of children in armed violence with the objective of supporting new social policy and enhanced children's rights frameworks. She prioritizes participatory research with communities.
"The community-based research that I've done with young people has been the most exciting because when you create space for children, or youth or young adults to share how they see the world, it's always different than how adults interpret the same context," she says. "The young people I've worked with who have had experiences with violence have so much to teach. It's so important for their perspectives to be heard and for their rights to be protected. It's what drives those of us in this field to keep going. It's really inspiring."
Catherine is currently collaborating with colleagues to plan participatory research with children living in northern Rwanda about their experiences with violence and their perspectives on how to protect themselves and other children. As she settles into her role at MSVU, she is eager to continue to explore how to prevent children from being engaged in and experiencing violence and she is looking forward to building relationships with colleagues at an institution that is so well-aligned with her values.
"I'm really excited to be at MSVU. I am inspired by the history of social justice and the focus on advancing women and girls, and I think the culture at the university is really promising and reflective and open to new ways of doing things. That's quite unique, I would say, and I'm really excited to be a part of it," says Catherine. "I'm looking forward to working with new colleagues at the Mount and within my department to try and push peace a little bit more and learn how we can all be a little more peaceful together."
All are welcome to attend the Making Peace panel discussion taking place as part of a day of events being held in recognition of the UN International Day of Peace. This in-person event is being held on Wednesday, September 21st from 2:30pm – 4:00 p.m. in Atrium 340 at Saint Mary's University in Halifax.