At the very end of 2022, MSVU announced its newest Diversity and Inclusion Leadership Award and President's Award for Service winners.
These faculty and staff have raised awareness of diversity and inclusion within the university community, and gone above and beyond in service. And they help make MSVU the special place it is.
Diversity and Inclusion Leadership Award winners
The Diversity & Inclusion Leadership Award, established by the Employment Equity Committee, recognizes faculty and staff for their efforts aimed at promoting diversity awareness, representation, and inclusion within MSVU.
This award aligns with MSVU's commitment to advancing efforts in EDIA toward ensuring a safe and welcoming university community for all.
Alexia Major, Centre for Academic Advising and Student Support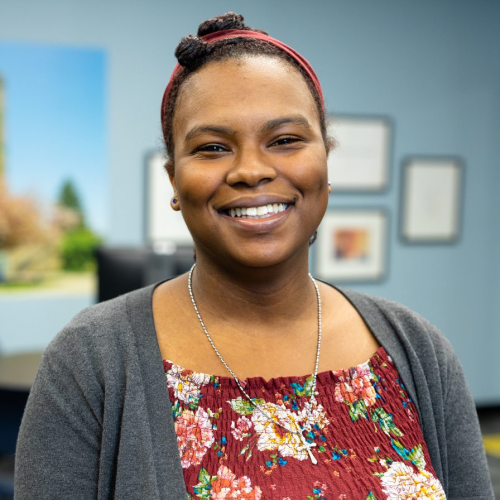 Alexia Major has provided impactful support for the Black community at MSVU and the Black Student Support Office which has seen a significant increase in student engagement since she started working at the Centre of Academic Advising and Student Support in the role of Office Assistant.
Alexia supports the Baobab Project Podcast, which is a student-driven podcast that presents information through the lens of Africentricity. In what Black Student Support Advisor Randy Headley describes as "one of the best podcast episodes yet," Alexia connected with students on the topic of academic advising.
Alexia has also been instrumental in creating the Elders' Circle program at MSVU which seeks to bridge the intergenerational knowledge gap in the African Nova Scotian community. This program provides all students with the opportunity to learn from the lived experiences of Elders.
In addition to all of the above, Alexia has played a key role in the creation of the Black and Indigenous staff caucus, which is aimed at supporting staff members from these equity-deserving groups. And she continues to be a valuable contributor to the caucus, as well as other initiatives of the Black Student Support Office.
Dr. Gabrielle Durepos, Business and Tourism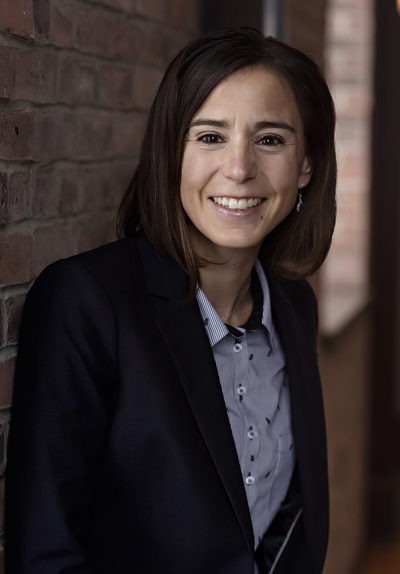 Dr. Gabrielle Durepos, Associate Professor in Business and Tourism, has held a series of leadership roles at MSVU focused on EDIA, including co-chair of the Pandemic Equity Advisory Committee, chair of the Faculty Association Equity Action Committee, and founding co-chair of the Equity, Diversity, Inclusion, and Accessibility Committee in the Department of Business and Tourism.
The MSVU Pandemic Equity Advisory Committee's objective was to assess MSVU operational decisions made during the COVID-19 pandemic through an equity lens. Gabie co-led the creation of the committee and guided members through an equity analysis that culminated in a series of equity-minded institutional recommendations that highlighted the importance of critically engaging with our institutional past to inform how to build equity in the future.
Gabie is also an inaugural Co-Chair of the Business and Tourism Department's EDIA Committee which makes recommendations to the department on initiatives that foster equity, diversity, inclusion, and accessibility across teaching, scholarship, and service. Since its inception, that committee has adopted a rigorous terms of reference and begun the hard work of identifying areas to improve EDIA consciousness within the Department.
President's Award for Service winners
The President's Awards for Service recognize those who have made exceptional contributions to the MSVU and broader communities.
The award for internal service is presented to faculty and staff who have exceeded expectations and influenced positive change through their committee work, leadership, partnership, and improvements in process and services. The award for external service recognizes faculty and staff who have made a significant volunteer commitment to the broader community.
Dr. El Jones, Political and Canadian Studies and Cultural Studies
Dr. El Jones is the 2022 recipient of the President's Award for Volunteer Service to the Extended Community.
El served as Nancy's Chair at MSVU from 2017-2019 and recently returned to the University as an Assistant Professor in Political and Canadian Studies and Cultural Studies.
A mentor, activist, artist, scholar and teacher, El's work in the community is extensive and has positively impacted the lives of countless people.
For the past several years, she has given voice to and created opportunity for incarcerated people, in particular Black people who are disproportionately represented among inmates in this country.
El is a regular contributor to the independent critical media outlet The Breach and co-founder of the Black Power Hour, a radio show focused on incarcerated people and discussions of political, cultural, and social issues relevant to Black people. At MSVU, she created the prison action education program, which facilitates access to MSVU courses for incarcerated students.
El serves on the Board of Wellness Within, the Racial Equity Committee of the Nova Scotia Barristers' Society, the Woodcock Committee, the Board of the East Coast Prison Justice Society, and the Board of PEN Canada. She also served as chair of the Board of Police Commissioners Subcommittee to Define Defunding the Police.
The late Rick Walkden, Environmental Services and Sustainability
Rick Walkden is the 2022 recipient of the President's Award for Service to MSVU.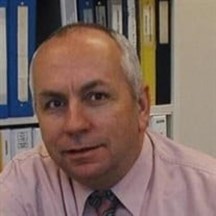 A long-serving MSVU employee who gave extensively of himself in service to the university, Rick passed away in August of 2022 and is missed terribly by his MSVU colleagues.
Rick was the Manager of Environmental Services and Sustainability at MSVU and, in his 41 years at the university, he forged lifelong friendships, mentored countless members of the Facilities Management team, and was instrumental in advancing sustainability efforts.
Reflective of his strong pan-university network, Rick's involvement at MSVU extended far beyond his role in Facilities Management. He served on the Job Evaluation Committee and President's Awards Committee, and the University's United Way Committee (twice serving as co-chair). He was a member of strategic planning teams, the social responsibility working group, past co-chair of the Joint Occupational Health and Safety Committee, and an involved MPA member, including a term as President.
Rick cared deeply about the people of MSVU, exemplified by his organization of a used campus furniture sale to generate money for the President's Student Relief Fund established in response to pandemic pressures faced by students.
Among his many accomplishments was his leadership on 9/11, when the university took on the task of housing 300 stranded passengers on campus. In just a few hours, Rick mobilized a crew and supplies to house, feed and care for these people as comfortably as possible.
Rick was loved for his wonderful sense of humour, kind heart, and unparalleled dedication to his team and the MSVU community.