Mount Saint Vincent University's Business & Tourism Department's (virtual) Fireside Chats returns this year to feature the stories and perspectives of top business and tourism leaders. The webinars are open to all.
The next event in the series is coming up at 12 p.m. AT on Tuesday, February 9, 2021 and will feature entrepreneur Christine Halef, President and founder of AtlantiCann Medical Inc. – a Nova Scotia-based cannabis production company.
Christine will speak to her background, her motivation for starting and growing a cannabis company in Nova Scotia, and the challenges associated with operating in a male dominated industry.
The event will be broadcast live on Zoom. Advance registration is required; anyone interested in taking part can register online. Questions can be submitted to business@msvu.ca in advance for inclusion in the conversation.
About Christine Halef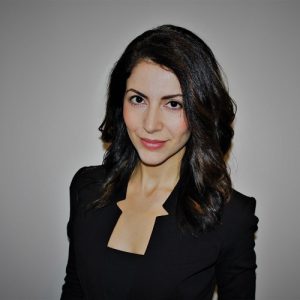 Christine Halef is a pharmacist and graduate of Dalhousie University with more than a decade of experience in community pharmacy. Surrounded by a family of entrepreneurs and interested in continuing her pursuit in the medicinal arena, Christine applied for a medical marijuana license in November of 2013 and subsequently founded the cannabis production company AtlantiCann Medical Inc. As President, she has been responsible for managing the license regulatory process, business and staffing development, and construction of the company's 68,000 square foot production facility. Under her direction, AtlantiCann Medical Inc. has experienced significant growth and launched its cannabis brand "Msiku" in the recreational market. With a strategic partnership with the Assembly of Nova Scotia Mi'kmaq Chiefs, the company is continuing to expand its employment opportunities and production capabilities in the production of quality medicinal and recreational cannabis.
About the Fireside Chats Series
Launched in September 2020, the Fireside Chats series features online addresses by high-profile entrepreneurs, managers, government officials and CEOs working in business and tourism in Canada. Presented by MSVU's Business Administration and Tourism & Hospitality Management Department, the webinars are open to all and also designed to provide exceptional additional learning opportunity for MSVU Business & Tourism students.