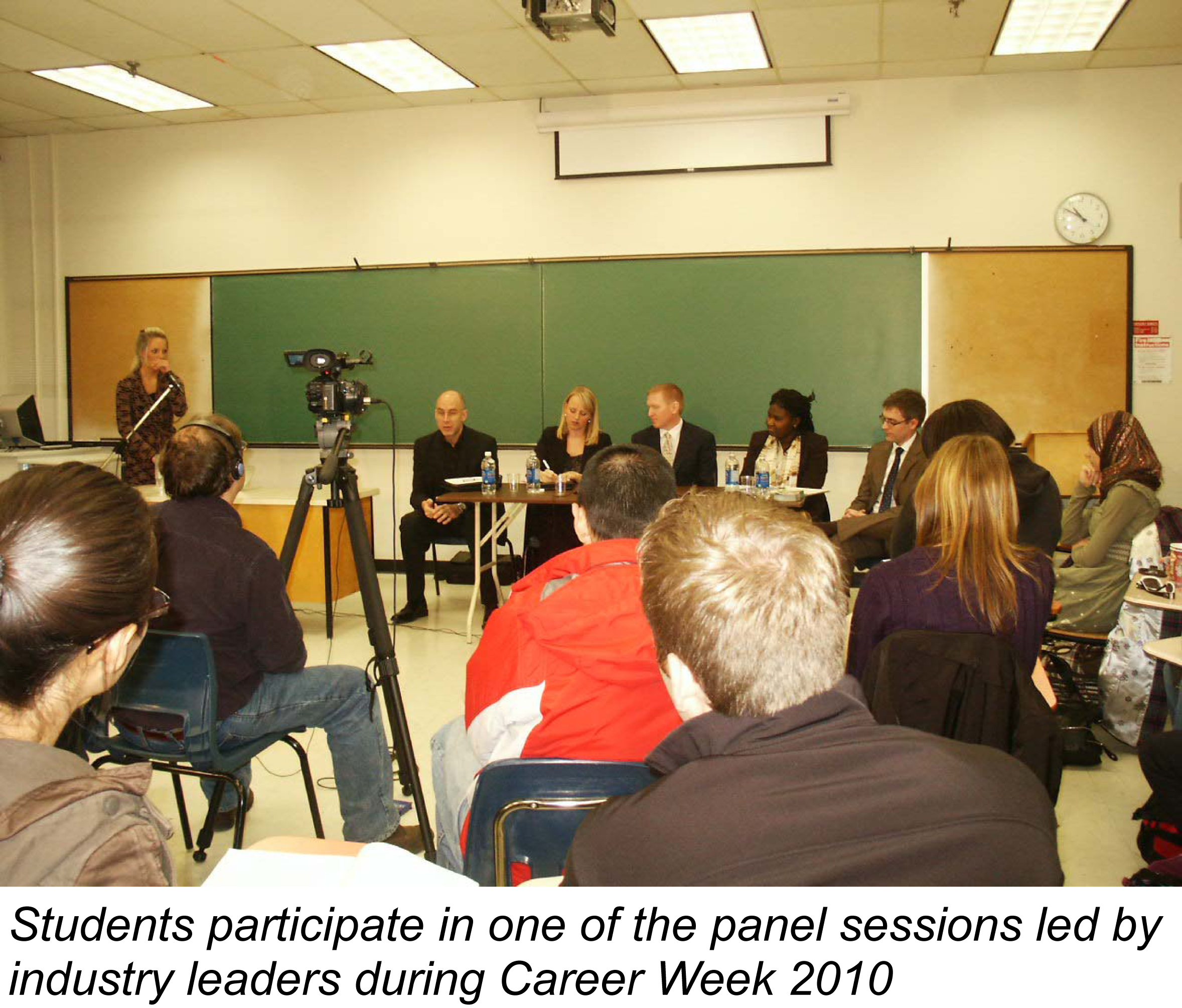 After the success of its first Career Week in November, 2010, Mount Saint Vincent University's (the Mount) Department of Business and Tourism will host a second Career Week from March 7-11, helping students network with potential employers and learn about new industry trends.

"Career Week gives students opportunities to connect and engage with potential employers," says Dr. Peter Mombourquette, Chair of the Department of Business and Tourism. "Within the department we want to ensure that our students have the contacts and experiences necessary to succeed when they graduate and enter the workforce. Career Week is one of the ways that we help facilitate that success."

The March Career Week will see representatives from local businesses coming to the Mount to share their expertise with students. The event will include panels covering a range of topics including tourism and hospitality, marketing and management, personal finances, networking, and accounting and interview preparation. Also, Extreme Group, one of Canada's leading creative marketing and advertising agencies will be offering an exclusive tour of their company for Mount Business students on March 8.

Students will also have a valuable opportunity to connect and network with leaders in the industry that they plan to become a part of when they graduate.

"The best thing students can do for themselves is get out there and meet people in the industry," says Mombourquette. "It can be intimidating, but we make it easier by bringing local business professionals to campus so students can meet them in an informal setting."

Career Week will take place from March 7-11 at the Mount. For more information, contact Jill Hagerman at business@msvu.ca. For a full schedule of events, click here.
Media contact:
Akiko Lovett
441-0505
Akiko.lovett@msvu.ca