Message to the MSVU Community from President Bluechardt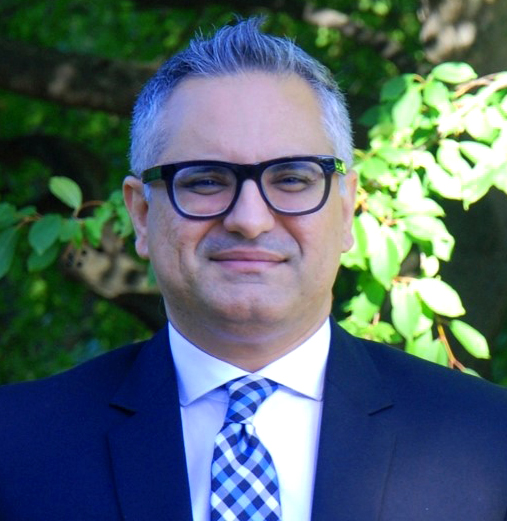 I am writing to share the great news that Mustansar Nadeem will be joining Mount Saint Vincent University as Vice-President Administration on September 9, 2019.
Mustansar is an experienced leader in the delivery of administrative functions (including finance, human resources, information technology, and facilities) in post-secondary institutions. He has held senior leadership roles at Olds College in Red Deer, Alberta since 2016, serving as Vice-President of Corporate Services and Chief Financial Officer. Prior to that, he was Director of Finance and Administration at Parkland College in Yorkton, Saskatchewan. A Chartered Professional Accountant, he has also held administrative management roles with the Northwest Territories Power Corporation.
Mustansar holds a Master of Business Administration degree from Laurentian University and a Bachelor of Commerce degree in Accounting from Mount Allison University. He has also trained extensively in executive and financial leadership with the Chartered Professional Accountants Association.
"The MSVU approach resonated with me in many ways – in particular for its stand-out commitment to the success of diverse student, faculty and staff populations," said Mustansar. "I am delighted to be joining an institution with a long history of solid administrative management and I look forward to furthering that work in support of the delivery of quality teaching, learning, research and employment experiences."
We are fortunate to have Mustansar joining MSVU. He is an experienced administrative leader who prioritizes consultation and collaboration. In the weeks and months ahead we will be working to ensure a smooth transition of responsibilities.
You can read more about Mustansar in his bio »
I would like to acknowledge and thank The Honourable Diana Whalen for her contributions as interim Vice-President Administration at the Mount, and her predecessor Brian Jessop for his leadership. Thank you as well to the members of the Search Committee for their diligence and commitment.
Please join me in welcoming Mustansar Nadeem to MSVU.
Mary
Dr. Mary Bluechardt
President and Vice-Chancellor
Mount Saint Vincent University