Experience hands-on learning through internship
Internship programs allow students to formally integrate their academic program with professional work experience prior to graduating. By gaining professional work experience through the internship program, students will have an opportunity to determine career goals; gain practical knowledge and experience; develop confidence, maturity, and human relations skills; apply academic lessons to practical working situations; and generate employment contacts.
Explore the Mount's internship programs: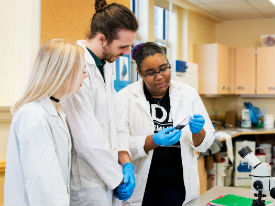 Students gain transferable work experience through training in research skills under faculty supervision. Applications are adjudicated by the Committee on Research and Publications (CRP).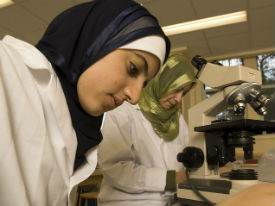 Arts and Science Internship Programs
Integrate academic studies with a paid internship work term in corporate, government, or the not-for profit sector after a student's third year of study.