Experience hands-on learning through practicum
Practicum programs provide students with the opportunity to apply knowledge they've acquired in the classroom into practice with practical, hands-on experience in professional settings.
Explore the Mount's practicum programs: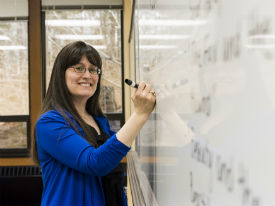 Bachelor of Education Practicum Program
Students can work with experienced professional educators in a variety of educational settings for up to 24 weeks.
Child and Youth Study Practicum Program
Students can put learning into practice with over 500 hours of hands-on experience in settings that include schools, hospitals, residential youth programs, community-based services, and early intervention programs.