Making a difference for people and communities
Embracing ideas, inspiring action, creating connections.
Mount research is research that matters.


Check back regularly to view new Mount research videos, including a new Featured Researcher video every month.
Featured Researcher:
Dr. Susie Brigham, Education
Susie's research interests include: Lifelong Learning, Adult Education, Immigration/Intergration Issues, Transformative Learning, Africentricity in Lifelong Learning, Critical Race Theory, and Feminism. She has published and presented her research in North America, Africa, Asia, Europe, and the Caribbean on a wide range of topics related to education, lifelong learning, and immigration. Susie is also the Chair of the Alexa McDonough Institute for Women, Gender, and Social Justice.
Click the video image below to watch & learn.
Dr. Tamara Franz-Odendaal, Biology
Tamara is the (NSERC) Atlantic Chair for Women in Science and Engineering (WISE) and a developmental biologist with a strong background in paleontology. Her research is focused on comparative vertebrate development and evolution and research combines the study of fossils (paleontology) with the study of body shape (morphology) and development in living organisms, called Evolutionary Developmental Biology or Evo-Devo.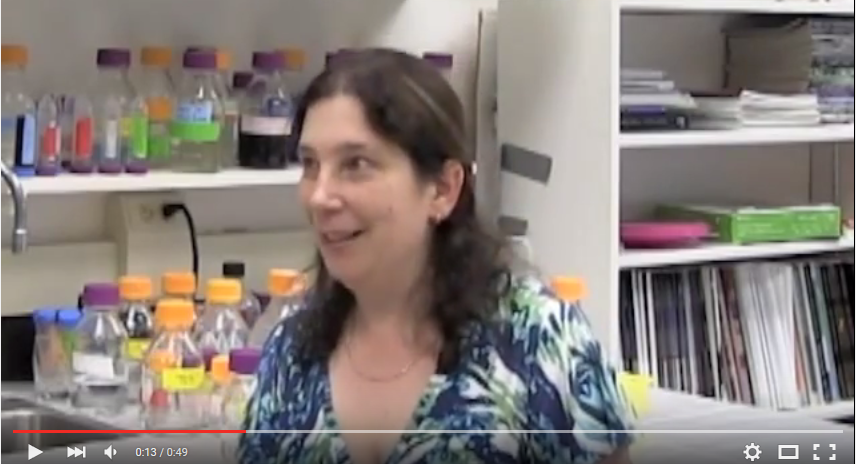 Dr. DeNel Rehberg Sedo, Communication Studies
DeNel's research interests lie in the production, distribution and reception of cultural media artifacts or products—online and in print, including: books, television, newspapers and film. She is the director of the Atlantic Communication Issues Research Lab, which supports research in the broadly-defined areas of communication, cultural studies and women's studies. Recent publication links and information can be found on her personal blog (link to: http://denelrehbergsedo.info/) under the page called "My Research."