New International Student Orientation
In-person orientation overview
You will have :
Campus tour
Getting to know the different MSVU Student Services
Obtaining your MSVU Student ID and U-pass (bus pass)
Meeting and socializing with other international students
In-person orientation schedule
The in-person orientation schedule will be coming out soon.
---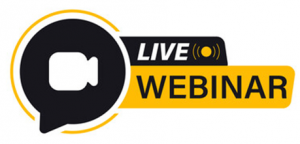 We are also hosting a series of online webinars/meetings to answer all of your questions. Information on our online webinars from July to August 2022 will be emailed to you one week prior to the scheduled webinar. You must register using your MSVU username and password.
TIP: if you don't know your MSVU email address, username or password, please email helpdesk@msvu.ca. Include your full name, MSVU ID, and your date of birth in your email so they can confirm your identification.
You will receive an email about this so make sure to check your MSVU email inbox and junk/spam folders. If you have not received an email about this, please email international@msvu.ca.
---
July Online Webinars
Register for Courses Online
For undergraduate students, our Centre for Academic Advising and Student Success will help you register for your classes. Please email them at advising@msvu.ca and make sure to include your full name, MSVU student number, and program of study.
For graduate students, please contact your Program Advisor directly. Contact information of your Program Advisor can be found on your Graduate Data Form. Your Data Form would have been emailed to you along with your MSVU Letter of Acceptance. Alternatively, you can email the Administrative Assistant of your faculty/academic department. You can find their contact information on the Mount's Contact Us page.
For incoming exchange students, you must receive approval for all the courses you will be taking at the Mount. Please contact our International Partnerships Coordinator, Mr. Mahx Mason by emailing global@msvu.ca.
Register for On-Campus Residence