Meet your Current SI Leaders
Courtney Strugnell, CHEM 1012
My name is Courtney Strugnell, and I am the Chemistry 1012 SI leader for this semester. I'm in my second year of a BSc in Biology. This year, I am working remotely from my hometown of Riverview, New Brunswick. I look forward to supporting students enrolled in Chemistry 1012 this semester, and I wish everyone a successful semester!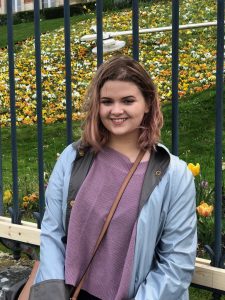 Hello! My name is Esther Puiras, and I am a third year Psychology major with a double minor in English and Religious Studies. I am currently living in PEI, where most of my free time is spent walking around outside or playing video games. I am the SI leader for PSYC 1120 for the Winter 2021 semester and am looking forward to meeting new people and helping out in any way I can. Hope to see you all soon!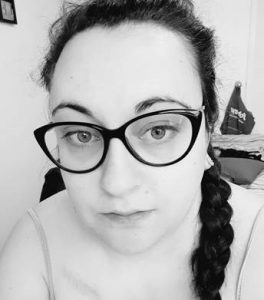 My name is Joline, I am in my final year of my Psychology program. I've been doing the Math 2209 SI sessions for 3 terms now – using examples of how Stats is used, not only in Math studies but in real life research.
In the past, I have tried to use videos, games and unique examples for practice so that it is easier to understand and is more memorable. Outside of Stats and school: I am originally from New Brunswick, but have been in Halifax since May of 2016. My favourite pizza spot is Alexandra's (Clayton Park), I have 4 cats, and I play videogames – you should see my dinosaurs on Stardew Valley! With Covid changing how the 2021 Winter term is going, I want to try and make Stats 2 as easy and interesting as possible, and give you an opportunity to get to know and work with other students taking the course – make new friends, electronically!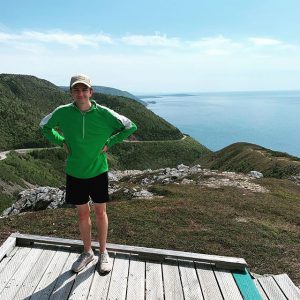 Hey, my name is Josh Deal, I'm a 4th year Honours Psychology student with a minor in Applied Statistics and Neuroscience. I currently live in Calgary, Alberta and enjoy going up to the mountains and lakes. I also enjoy sports and reading! I am the SI leader for PSYC 1110 for the Winter 2021 semester!  I'm looking forward to facilitating and being a support system for Psychology students this semester!
Nerissa Gailey, MATH 2208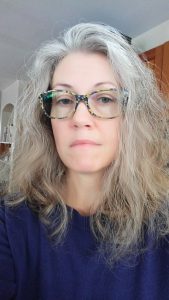 Hello! My name is Nerissa Gailey, and I graduated from MSVU in 2015 (B.A. in Sociology and Anthropology, Minors in Applied Statistics and Psychology). I am currently working on my Master's Degree in Sociology, with a Concentration in Quantitative Methods (yep— this means statistics, folks!) I have been tutoring and working as a teaching assistant in the stats program here at MSVU for several years.
My name is Sabikun Nahar. I am a 3rd year BBA student majoring in Accounting. Before coming to Canada, I was a biological science student. Initial transition to business studies wasn't easy – specially as a new immigrant having a toddler on the scene. But started to enjoy Accounting when I got a grasp of the logics. My business studies began with a goal to complete a 2 years diploma from NSCC. But as time passed, I figured my strengths and continued to BBA program in MSVU. Now, my goal is set to become a CPA.
As an SI leader of BUSI 2222, I look forward to sharing my enthusiasm and knowledge to help you in this course. By the way, I tune in from PEI.