Best of the BLUE! MSVU Athletics Awards
At the end of each year the Mount Mystics gather in the MPR to celebrate the season and all the accomplishments of our student-athletes. This year was a bit different. With the university moving to "virtual operations' in mid-March, we decided that the awards banquet would go virtual as well! So check out the link above and see what a remarkable year it was!
Athletics & Recreation Yearbooks
Each year the Athletics and Recreation Office creates a year-in-review, to capture the memories of that specific year, season and each team. They have changes over the years, but the message remains the same. We are PROUD of our student-athletes and their accomplishments.
Below you will find the links to the current and past year, as well as a link to the MSVU Library's digital site that showcases past reviews and yearbooks from 1976 onward. This is your opportunity to stroll down memory lane, anytime you want to!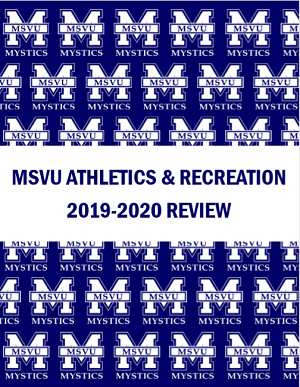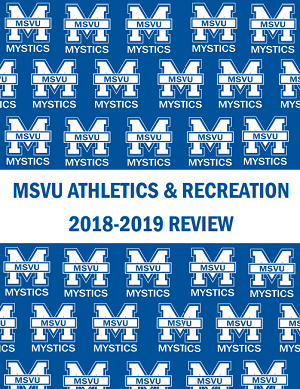 Yearbooks & Reviews from 1976 onward