MSVU alumna co-leading disc golf tournament to enhance female participation in the sport
MSVU alumna Tanis Trainor (BPR '15) is working to advance female interest and participation in the sport of disc golf through an upcoming female-only, all-ages and all-skill levels tournament.
Tanis and her friend Lara Kesteloo, an RN on the COVID-19 Response Team, are the co-tournament directors of the upcoming NS "Parbeque" Women's Disc Golf Tournament, scheduled for May 8th at the Hammonds Plains disc golf course.
Disc golf is a sport in which players throw disks at a target, typically a metal basket, and the rules are comparable to golf. Disc golf can be played solo, or in teams of four.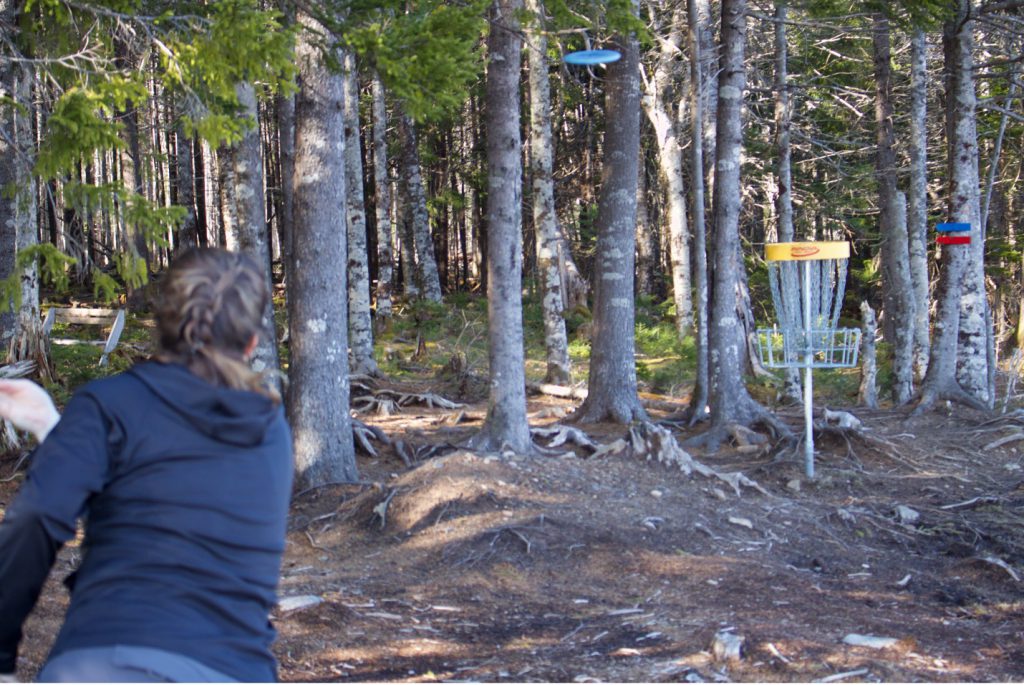 Above: Co-tournament director Lara throwing a disc.
"Disc golf is a great sport to play during the pandemic," says Tanis. "It's easy to social distance since it's played outside. You're not standing close to or breathing near other players – the only thing you're standing next to most of the time are trees!"
The upcoming tournament is part of a Professional Disc Golf Association global event that will host 150 tournaments and 3000 female players worldwide to attract, encourage, and retain women in playing disc golf. Although disc golf is growing in popularity and the sport enjoyed a 33% increase in players globally in 2020, only 7% of players in the Association identify as female.
"There are a lot of health benefits to playing disc golf," explains Tanis. "It is a welcoming sport that gets people moving outside. Only 16% of adult women participate in sport, which is unfortunate because sport participation is shown to decrease the risk of developing depression and anxiety and it increases feelings of empowerment and self-esteem."
Tanis and Lara will be hosting practice disc golf sessions for those interested in becoming more involved with the sport.
"Lara and I know it's daunting for new players to have a tournament as their first disc golf experience" says Tanis. "That's why we are hosting practice sessions on the course, so everyone can try out the sport first and get some tips and tricks from us."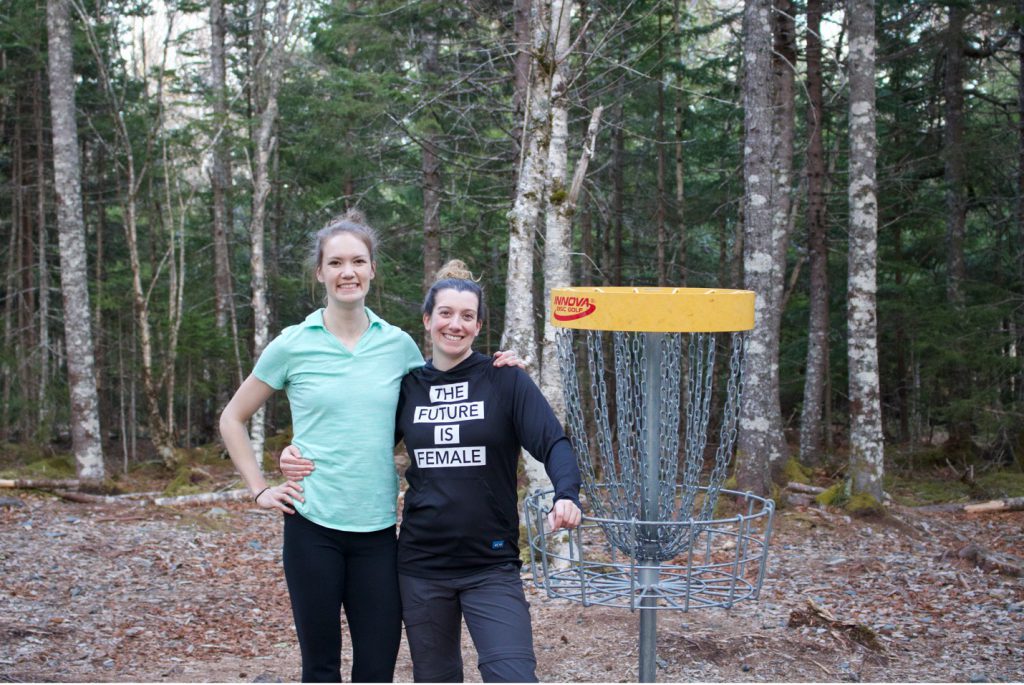 Above: Tanis Trainor (left) and Lara Kesteloo (right)
Tanis credits the skills she learned in her undergrad at MSVU with helping her grow her extracurricular passions.
"The skills I learned in the Public Relations program directly apply to my current co-tournament director position," says Tanis. "My time at MSVU also set the foundation for what I'm doing now, as the Communications Coordinator at the Centre for Women in Business. I thank the Mount for this, am glad to still be connected to the university, and am proud to be working every day to support women in business and women in sport."
Sign-up for the NS Parbeque Women's Disc Golf Tournament event and/or learn more.
Sign-up for a disc golf practice session with Tanis and Lara.