TD Fellowship in Advancement
Since 1998 Meloche Monnex and TD Bank Financial Group have partnered with the Canadian Council for the Advancement of Education (CCAE) to offer the prestigious TD Fellowships in Advancement. This exceptional program offers the opportunity for two emerging professionals in Canada to gain practical experience in at least two major areas of advancement, including alumni relations, development, and marketing and communications.
The Mount's University Advancement team is proud to congratulate our very own alumna and staffer, Stacey de Molitor for her successful project proposal and appointment as a TD Fellow in Advancement starting June 1, 2016.

Learn more about Stacey through CCAE's profile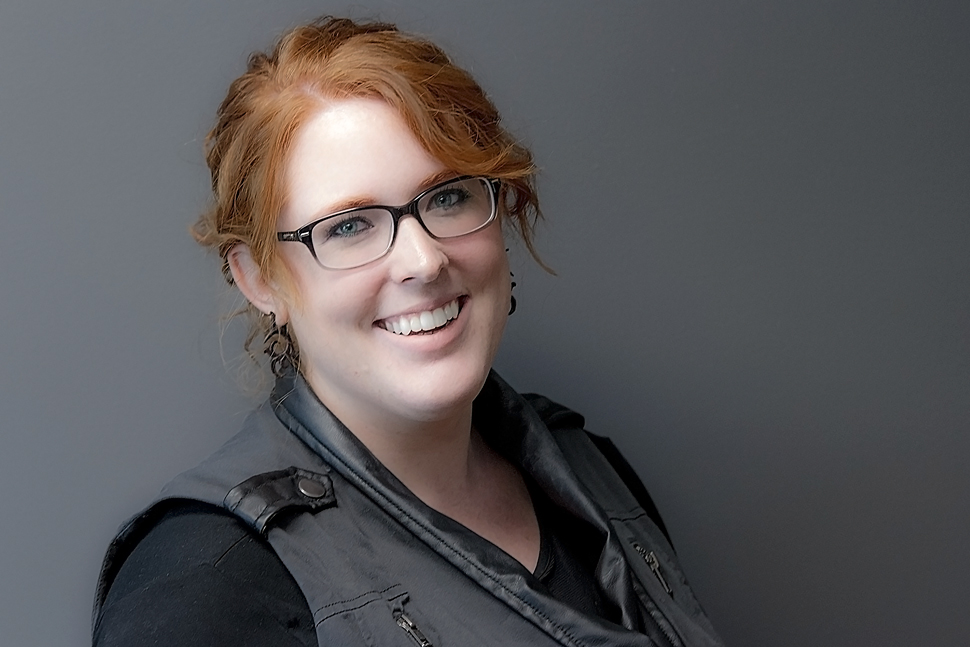 Already a creative trailblazer, accomplished researcher, talented writer and compassionate volunteer, Stacey de Molitor will now add to her impressive portfolio a 2016-17 TD Fellowship in Advancement at Mount Saint Vincent University in Halifax, Nova Scotia. During her Fellowship, Stacey will undertake data research and collection, infuse the results into an Engagement Index, and help craft a Communications Plan to reach all university constituents.
An exemplary student, Stacey is currently enrolled in the Master of Arts in Communication program at the Mount, where she earned a 4.1 grade-point average in her first semester. She holds a B.A. degree from the Mount with double majors in English and Sociology, and double minors in Writing and Communication Technology.
Stacey's impressive scholarships and honours include the BMO Financial Group Endowed Scholarship and Joseph-Armand Bombardier Canada Graduate Scholarship in 2015, Paul McIsaac Endowed Scholarship in 2014, and Marial Mosher Endowed Scholarship in 2013. She received both the MSVU President's Award and the Students' Union Philanthropy Award in 2015.
In addition to her studies, Stacey has worked since October 2015 as Interim Advancement Project Officer in the small Advancement Office at the Mount. In this role she has managed Annual Giving campaigns and student calling programs, supported alumnae events and outreach initiatives, and prepared research and proposals for major giving and capital strategies. Stacey has sharpened her many skills through demographic research, engagement programs, and communications and marketing writing and strategy development.
Her dedication to volunteerism and social responsibility is remarkable. Stacey has served as Chair of Communications for the Alexa McDonough Institute for Women, Gender and Social Justice; and as a member of the MSVU Senate, Students' Union, Writing Initiatives Committee and Review Committee for the Dean of Arts and Science. In 2014, Stacey founded "Bound for Shamattawa", a book drive that collected 3,000 books for a school library in northern Manitoba. She has provided micro-loans to women in three countries through her own part-time business.
Ramona Lumpkin, President and Vice-Chancellor of Mount Saint Vincent University, praised Stacey's "philanthropic nature, … keen insight and aptitude for understanding, engaging and resonating with the millennial generation."
Stacey's research, technology and communications skills will be employed during her TD Fellowship year to help MSVU to better understand, communicate with and engage stakeholders from all demographics.
Through her research and analysis, in concert with the Advancement team, Stacey will develop an Engagement Index to serve as a foundational guideline for all Advancement strategies – including events, campaigns, programs and communications. Her role in developing the subsequent Communications Plan for MSVU Advancement will update its Digital Strategy and touch all areas of fundraising, alumnae relations, communications and stewardship. Stacey's work will be instrumental in creating more relevant, targeted communications for alumnae, donors and community members.
Stacey de Molitor sums up the attitude and ethic that promise an outstanding future for this 2016-7 TD Fellow in Advancement:
"I believe in two things quite strongly: that the best days are the ones in which we are responsible for someone else's smile, and that I have just as much to contribute to the TD Fellowship in Advancement as I stand to learn from it."