Strength in Numbers
Mike Maloney seems to have an affinity for the number six. He has six children— including 10-month-old identical twins. He has six email addresses with schedules in multiple time-zones. In a given year, Mike supports his clients around the world by working with up to six different agencies.
Graduating from the Mount's Bachelor of Public Relations program in 1999, Mike built a career for himself in the PR industry. He might call Halifax home, but his work takes root in the Maritimes, Toronto, Miami, and San Francisco. His vast reach and experience create a network of talent and opportunity, and along with friends and colleagues Brian Hickling and Chaz Thorne, it only takes about six weeks for Mike to raise one of the largest agencies in Toronto to work for five days, for nonprofits only… for free.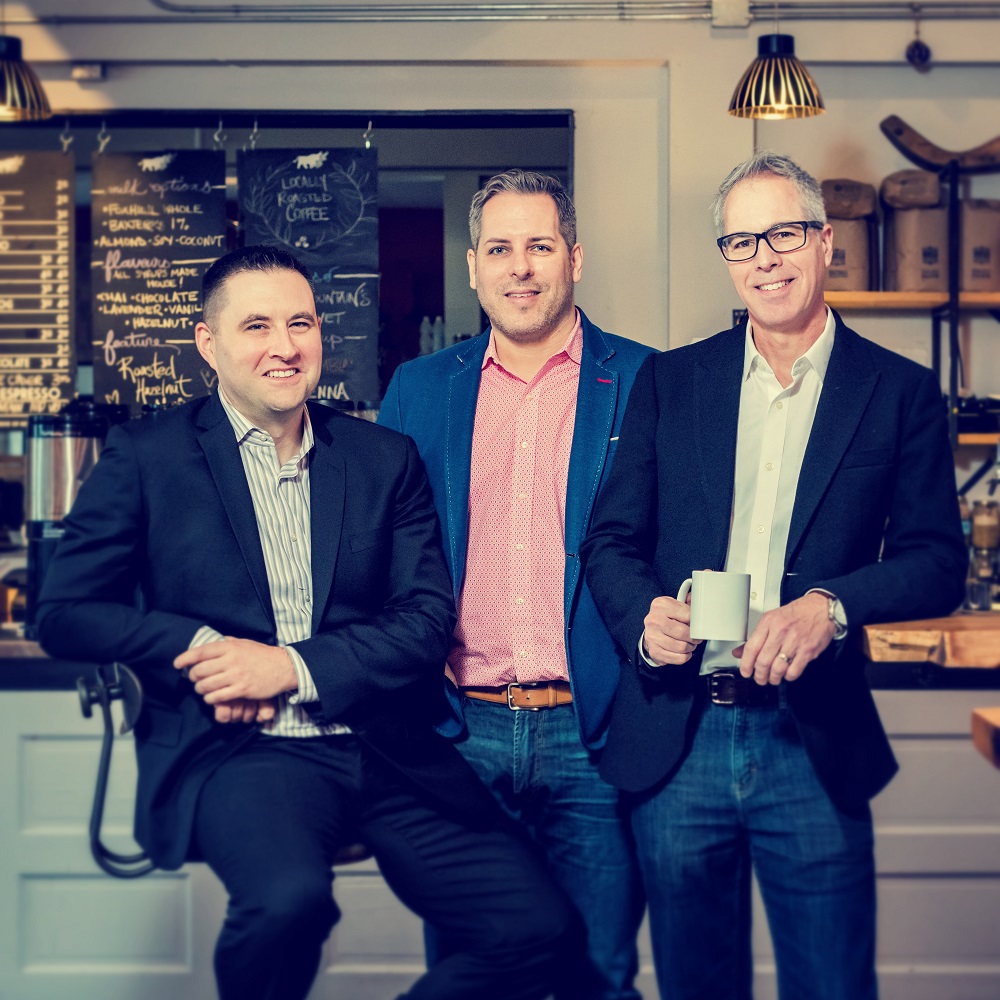 "It started when Brian and I were in a coffee shop one day," Mike explains. "We looked around the shop at all the people with their oversized headphones and undersized laptops and realized that one of the largest agencies in Halifax was probably in that room."
Having wanted to work together for years, but never finding the right opportunity, Mike and Brian imagined what it would be like if every person in that coffee shop were to come together and work on a common goal.
"We call it barn-raising," Mike says, "and it is really a room of high-powered ideation. We all come from different industries, but we are all ideas people, and one idea has the power to change the trajectory of an entire organization."
(From left to right Chaz Thorne, Mike Maloney, and Brian Hickling)
In a matter of weeks, The Give Agency was introduced to Halifax. With sponsorship and support from the National Advertising Benevolent Society, they rallied volunteers from various backgrounds and industries and came together over five days to help five different not-for-profits overcome problems and reach their goals.
"Our goal is to come up with 100 ideas for the nonprofit of the day, and to solidify five big ideas for them to move forward with immediately. It is really giving people the tools they need to help other people."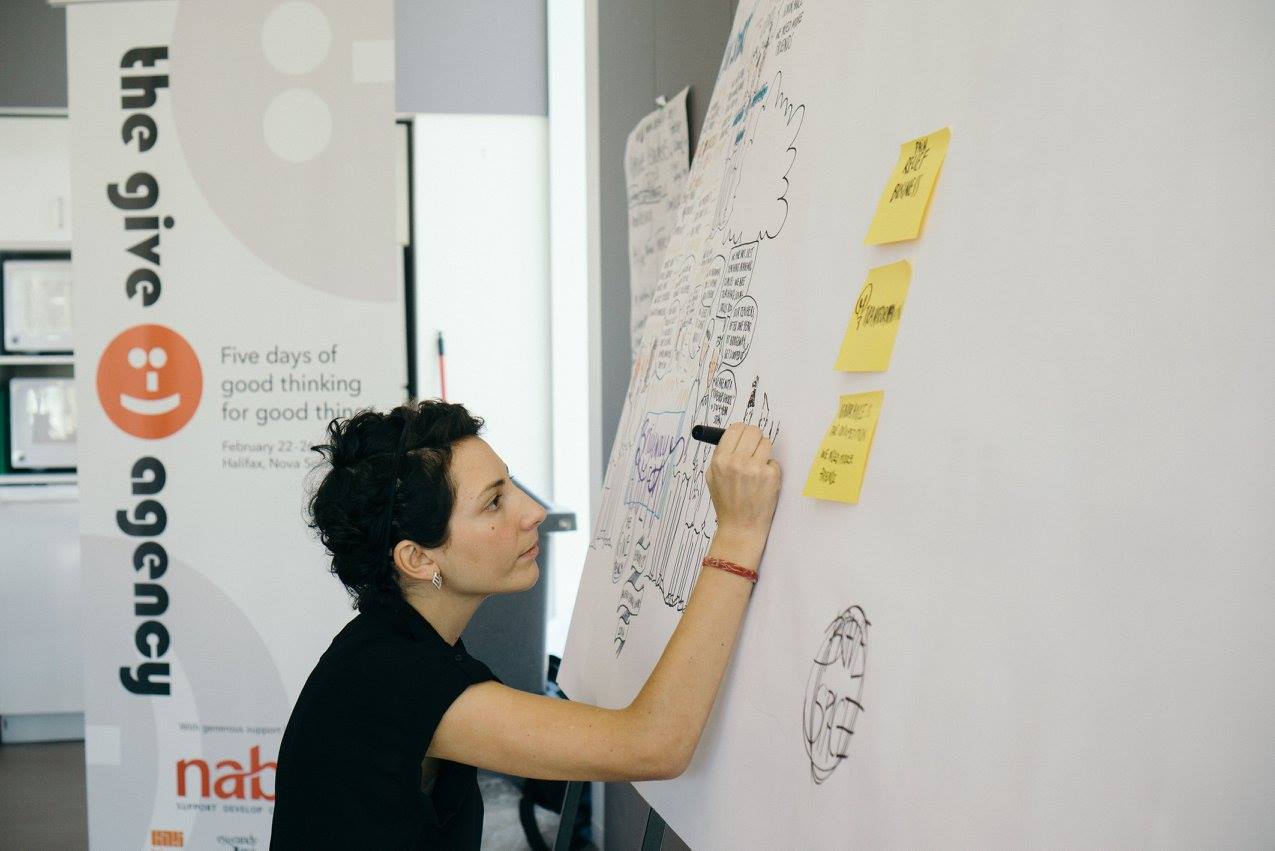 In day one of The Give Agency, Feed Nova Scotia was given the idea of Nova Scotia's Biggest Potluck, which brought in over $30,000 in one day and is now being pitched nationally. By day three, Mike says they were getting requests to bring the pop-up agency platform all over the world.
"We saw the potential in action and wanted to find a way to expand," Mike explains. "I have several years of experience working in Toronto, and Brian and Chaz both have strong ties there as well so it seemed the natural fit."
Full of "idea people" itself, SunLife Financial recognized a good one when they heard it, and immediately jumped on-board as The Give Agency's newest sponsor.
"We're going for agency A-team in a day," explains Mike. "150 volunteers in Toronto over five days. At first we thought that would be a tough number to reach, but we have been pleasantly overwhelmed by the response. There are even people traveling to Toronto from across the country on their own dime, just to volunteer for a day."
A brief conversation with Mike and you quickly learn that not only is he a man of ideation, he is one of passion, dedication, and perhaps most importantly, collaboration. With Mike's kids and jobs and email accounts, the number six may be mere coincidence, but overall one thing is abundantly clear—Mike Maloney sees strength in numbers.
The Give Agency will pop-up in Toronto for February 6th through 10th, and in Halifax for March 6th through 10th, and Mike says there is still time to get involved.
"The deadline for nonprofit applications in Toronto is January 27th, but there is still lots of time for Halifax applications, volunteers, and of course, sponsors!"
Mike noted that the magic of The Give Agency is getting bright and talented volunteers together, but that it has been made possible through the generous support of their sponsors. To learn more about The Give Agency, how it works, and how to get involved, be sure to visit their website.