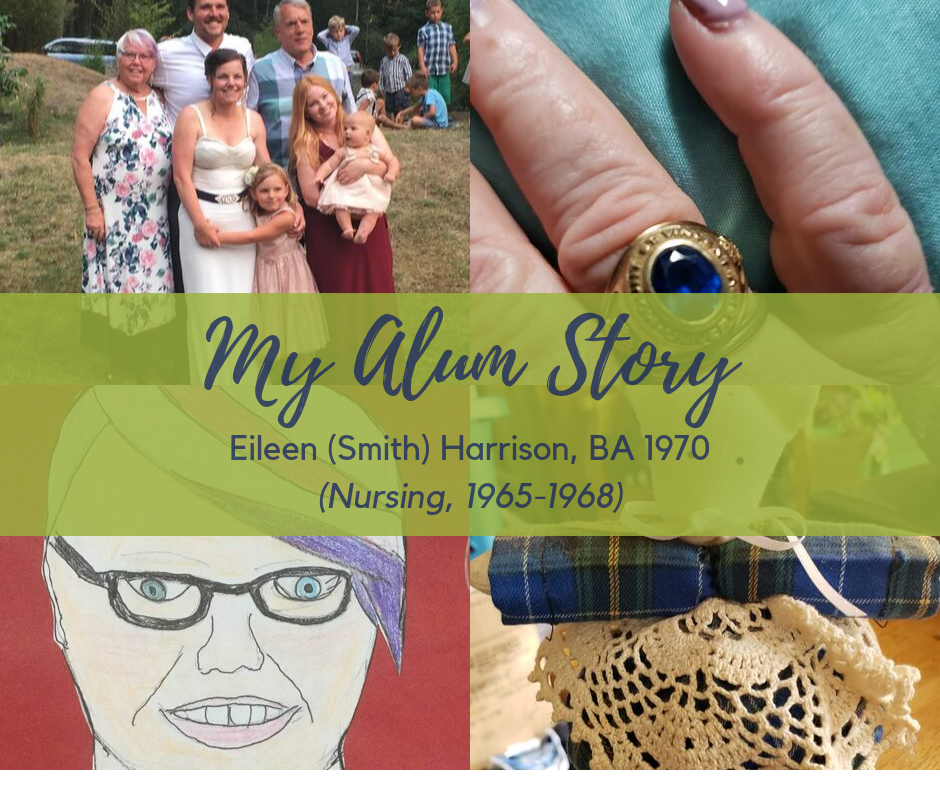 "I was a student at the Mount starting in September 1965. I arrived with my parents from Long Island, New York. My dream and goal was to study Nursing at the Mount – Pat Gelhaus from Long Island introduced me to the idea. It was a wonderful program and there was such camaraderie among about 12 female students from diverse backgrounds, in the Maritimes and myself an American – we were such a tight knit group. I also had the opportunity to live in residences with around 60 gals from around the world, which lent a big part to my education globally. However, it was not to be a smooth journey for me. By my third year, a tremendous sense of anxiety and total lack of self-confidence engulfed my life. The result was withdrawing in March of that year. Returning home and receiving counseling enabled me to return to my studies, but in the Arts, and I graduated in May 1970.

I followed in the field of Education and School Librarianship in British Columbia. Today, I have been retired for nearly three years, and am a happy wife, mother and nana!"

Tell us YOUR alum story and relive your time at MSVU at our upcoming Reunion Weekend events!