Supporting Future Generations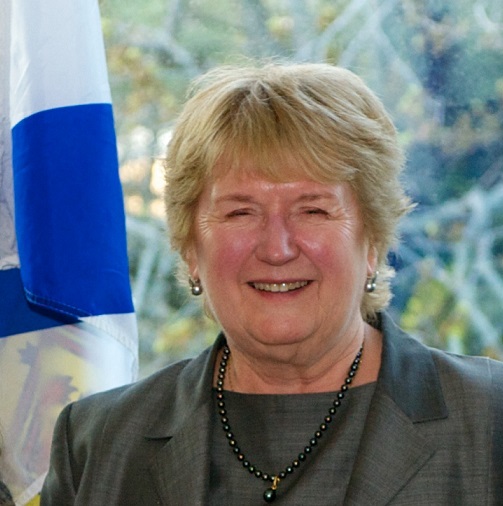 Dr. Rosemarie Sampson
Dr. Rosemarie Sampson's life, one way or another, has been connected with the Mount for more than 50 years. She came from Boston to MSVU in 1958 when she entered the Sisters of Charity and subsequently completed two degrees. From 1973-2007, Rosemarie taught in the Psychology Department, served as its chair and then was Dean of Professional Studies for 11 years. In her final years working at MSVU, she was Senior Associate responsible for Gift Planning in University Advancement.
"My association with the Mount has been a long one," says Rosemarie. "It was been an integral part of my adult life. I sincerely believe that for a woman of my time, that I would never have had the opportunities which I had at the Mount at another university. I supported the Mount's Annual Fund for many years, and through my annual gifts, established the Rosemarie Sampson Award for a psychology student, which I still support through incremental monthly donations."

Rosemarie has also supported each of the Mount's capital campaigns. While working at the Mount she made contributions through payroll deduction, and she fulfilled her pledge in support of the Chair in Learning Disabilities through the Building Tomorrow Together campaign through gifts of publicly traded securities.
"About 20 years ago, in a conversation with my financial advisor, we discussed how I could make a more significant impact in my charitable giving," Rosemarie added. "Working my advisor, I decided to use life insurance as a vehicle for future support to the University. MSVU owns the policy and I make the annual premium payments for which I receive a charitable receipt. The death benefit of this policy will result in a six-figure donation – more that I would ever be able to contribute in my lifetime!"
Rosemarie has also designated a percentage of her estate to the University with a residual bequest.
"My hope is that there will be sufficient resources to provide a legacy gift to endow an award providing annual funding for MSVU students wishing to study abroad."

The University is extremely grateful to Dr. Sampson for her on-going continued support through the Annual Fund Program, donations to each of the University's four capital campaigns and to both her and her husband for including MSVU in their estate plans.
For more information about planned giving, please contact Anne Thibodeau, Manager, Philanthropy at 902-457-6270 or anne.thibodeau@msvu.ca