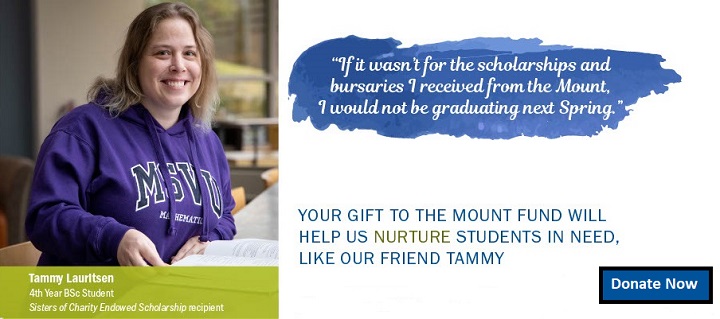 YOUR GIFT TO THE 2019 MOUNT FUND WILL HELP US NURTURE STUDENTS IN NEED

Meet Tammy – a fourth-year Bachelor of Science (math major) student at Mount Saint Vincent University. She's a Sisters of Charity Endowed Scholarship recipient, works two jobs and is looking forward to graduating in Spring 2020.

Thanks to the continued generosity of our alumni, friends and supporters, Tammy's MSVU experience has changed her life. From support for scholarships and bursaries, to research, state-of-the-art teaching and learning spaces, and more, our donors are making the difference for so many across campus.