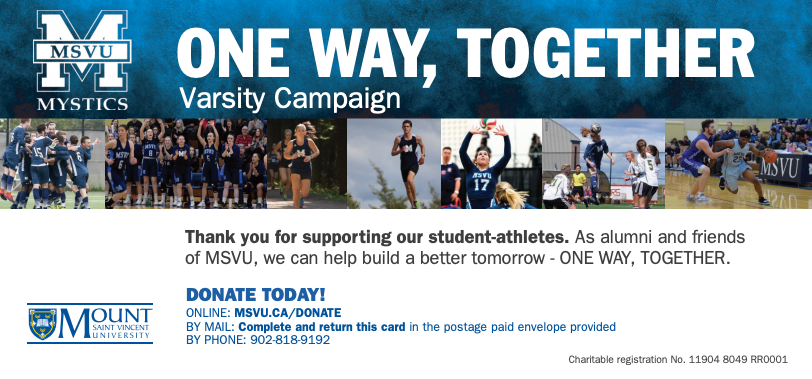 Thank you for supporting our student-athletes.
In the spring of 2019, we launched our exciting varsity campaign One Way, Together. Little did we know then that "together" would look so very different here in 2020. While we have taken measures to remain fiscally responsible during this time, we still need your help to support the student-athletes who call MSVU home.
Our student-athletes remain dedicated to their studies and the sports they love. Our incredible coaching staff continue to find innovative ways to train and keep our athletes at the top of their game. MSVU has a long and honoured history and mighty are the ones that wear that Mystic blue.
We must now come together, not just for this season, but to ensure the continued success of student sport here at MSVU. We will be prepared when sport returns.
As alumni and friends of MSVU, we can help build a better tomorrow – ONE WAY, TOGETHER! If you would like to donate to this varsity campaign, please click here to access the online form.