MSVU Alumni Regional Networks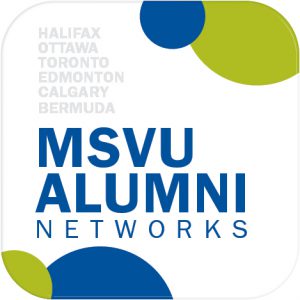 Looking to be a part of an MSVU Regional Network?
We are excited about the introduction of MSVU Regional Networks and are currently on the search for alumni to become regional network representatives in our identified areas of Bermuda, Calgary, Edmonton, Ottawa, and Toronto.
Regional networks promote, support and encourage the meaningful engagement of MSVU alumni through the planning and execution of value-add events, initiatives and activities!
Network members build strong connections and engage with MSVU alumni living and working in network-identified areas, telling and sharing incredible alumni stories.
Please fill out the NETWORKS SIGN-UP FORM if you are interested in joining, or in receiving additional information, and we will be in touch with you to discuss further.
And if you are living in areas outside the identified network locations, let us know as we would be happy to talk about adding new regions!
If you have any questions, please reach out to us at alumni@msvu.ca.