Jump Start Your Career in International Business Management
Here are the facts:
Over CAD$20.0 trillion in goods and services cross international borders each year.
One in three jobs in Canada depends directly on international trade.
A recent multi-national study by the QS Group found 60% of employers worldwide actively seek international study experience when recruiting.
No matter what occupation you choose the globalization of international business will have a major impact on your career. At the Mount we want to help you prepare for your career by providing you with the tools and experience necessary to prosper in the international marketplace.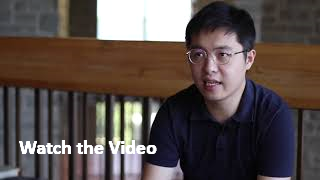 In addition to gaining a thorough understanding of the core areas of business management, the Mount's BBA (International) allows you to explore global issues from both a business and public policy viewpoint. A highlight of the program is a semester spent at a partner university overseas experiencing business from an entirely different perspective. By the time you graduate you will be ready to take on any business challenge.
The Program
Students in the BBA (International) complete the following:
The 9.5 units of course work in Business, Math and Economics required of all BBA students.
An additional 4.0 units of Business, Tourism and Economics electives with a focus on the Mount's international business offerings.
3.0 units of course work in Global Issues chosen from those offered through the Public Policy Studies group. These courses allow you to examine a wide range of issues including Canadian foreign policy, globalization, global governance and the impacts of technology on war and peace.
3.5 units of additional electives.
Of the 20.0 units of course work listed above, a minimum of 1.5 units must be completed at one of the Mount's partner universities outside of Canada.
Undergraduate Academic Calendar Information
The Semester Abroad
A key part of the BBA (International) is a semester studying at one of the Mount's partner universities outside of Canada. While studying abroad you pay your regular tuition to the Mount. Some of our current options for overseas study are:
While learning some of the local language will be an important part of your experience overseas, our partner universities offer a range of courses taught in English.