Real Estate Development Program
Meet our Instructors
---
Chris Davison, Nova Scotia Community College

Chris is the lead instructor for the Construction Management Technology Program at NSCC where he is responsible for teaching detailed trade estimating, site and project management skills, reading building codes, and general construction practices and technology. Prior to teaching at the college he owned and operated a small consulting / construction management company which specialized in Resort Condominium Hotel Development and Project Bankruptcy Restructuring. During his career, he provided construction and development management to developers who were completing their own construction in-house. Although born and raised in Nova Scotia his career was mostly focused in western Canada.
---
Dr. Tom Geurts, Homburg Institute
Professor Tom Geurts, of George Washington University, holds a PhD in Real Estate and Finance from Pennsylvania State University (1998); an M.S., Economics, University of Amsterdam (1991); an M.S., Political Science, University of Amsterdam (1991), and a B.S., Civil Engineering, Higher Technical College Zwolle (1987). In his distinguished career, Dr Geurts was Director of Academic Affairs of the NYU Real Estate Institute, the largest masters-level real estate program in the world. He has also served as Director of Research, and authored and co-authored quarterly market reports for Manhattan, New Jersey, and Fairfield/Westchester, containing real estate market information, trend analysis, and predictions. Dr Geurts has presented at twenty-six national and international conferences, taught numerous courses at four universities with high student ratings, gave guest lectures at another seven universities in Europe and North America. He is the author of twenty-one academic publications.
---
Jeff McKinnon, Mount Saint Vincent University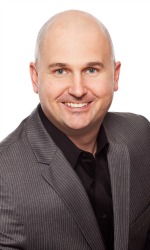 Born and raised in Halifax, Jeff has over 15 years of senior leadership experience. Jeff completed his Masters of Business Administration and the Certified Management Accountant program and is currently a CPA. Jeff has extensive experience in strategy, finance and operations in a variety of sectors including 7 years of senior finance experience in a public real estate company. He has spent his career building and implementing financial strategies and integrating those strategies into business operations. Learn more about Jeff's focus on student success.
---
Mark Ryer, Nova Scotia Community College
Mark Ryer was born and raised in Halifax, Nova Scotia. He graduated from Acadia University (BScH) in 1990, from Dalhousie University (MBA) in 2000, and from Dalhousie University (JD) in 2003. He was called to the Prince Edward Island Bar in 2004 and to the Nova Scotia Bar in 2006.
For more than a decade, Mark has provided legal services to hundreds of clients who wanted to either construct, purchase or sell real estate. In addition to home-buyers and sellers, Mark has represented real estate developers at all stages of residential and commercial development.
As a real estate lawyer, Mark has experience with surveys, zoning, land use, land claims, leases, residential and commercial tenancy issues, conveyancing, property on-line land conversions and registrations, mortgages, title insurance, and tax matters.
Presently, Mark is a practicing tax lawyer who teaches the paralegal services program at the Nova Scotia Community College and the legal aspects of the business course at the Mount Saint Vincent University.
---
Colleen Wenke, Homburg Institute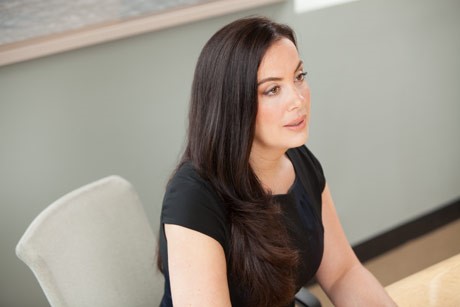 Colleen is responsible for asset management, construction, and development projects. Her responsibilities include project management, design development, contract negotiations, portfolio strategy, marketing, leasing, and sales. Since beginning her career at Taconic in 2001, Colleen has been responsible for or directly involved in developing or repositioning over 2 million square feet of commercial space. Colleen earned her Master of Science in real estate with a dual concentration in finance and development from New York University and graduated magna cum laude with a Bachelor of Arts in psychology from Boston College. She is an active member of the New York Building Congress, Professional Women in Construction, the Young Real Estate Professionals of New York, and the Advisory Board of New York University's Schack Institute of Construction Management.