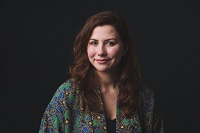 Dr. Amélie Lemieux
Assistant Professor of Literacies
Office: Seton 579
Phone: 902-457-6653
Fax: 902-457-4911

Email: Amelie.Lemieux@msvu.ca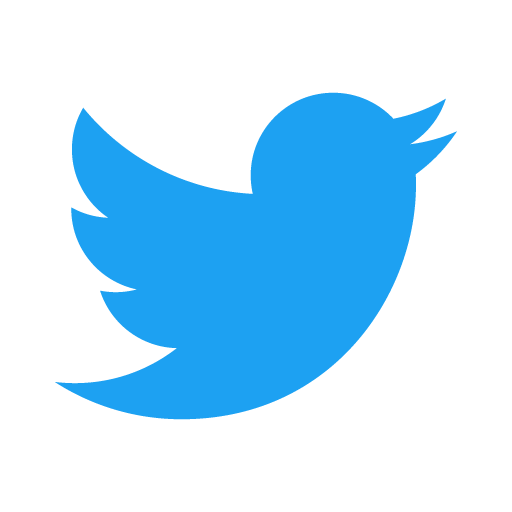 @ame_lemieux

---
Research and Teaching Interests
Literacies including multimodality, multiliteracies, digital literacies, and maker education

Engagement in educational settings

Qualitative research methods including but not limited to ethnography; phenomenology; phenomenological hermeneutics; posthumanism

The intersections between literacies and the arts
Background
PhD (Literacy and Curriculum), McGill University

Post-doctoral Research Fellow, Centre for Research in Multiliteracies, Brock University
Selected Awards & Honours
Two-time SSHRC Bombardier Fellow (2012-13; 2014-17)

Two-time FRQSC recipient (2014, declined to hold SSHRC; 2018-2020, declined to hold faculty position)

2016 Quebec Lieutenant-Governor's Medal for Community Engagement in University

2017 McGill University Community Engagement Award

Tim Casgrain Fellowship for Excellence in Literacy Research
Website: http://www.amelielemieux.com/
Selected Recent Publications
Books
Lemieux, A. (2020). De/constructing Literacies: Considerations for Engagement. New York, NY: Peter Lang.
White, B. & Lemieux, A. (2017). Mapping holistic learning: An introductory guide to aesthetigrams. New York, NY: Peter Lang.
Journal Articles
Sheridan, M. P., Lemieux, A., Do Nascimento, A. & Arnseth, H. C. (2020). Intra-active entanglements: What posthuman and new materialist frameworks can offer the learning sciences. British Journal of Educational Technology. DOI: 10.1111/1467-8535.12928
Lemieux, A. & Rowsell, J. (2019). Digital technologies and online learning in secondary education (Canada). Bloomsbury Education and Childhood Studies, DOI: 10.5040/9781474209441.0038
Rowsell, J., Lemieux, A., Swartz, L., Burkitt, J., & Turcotte, M. (2018, September). The stuff that heroes are made of: Elastic, sticky, messy literacies in children's transmedial cultures. Language Arts, 96(1), 7-20.
Barton, G., Lemieux, A., & Chabanne, J.-C. (2018). Exploring the arts and literacy in curriculum: A cross-cultural comparison of Australia, Canada and France. Australian Art Education, 39(1), 50-68.
Lemieux, A. (2017). In-class film-viewing for empathy development in higher education. Canadian Review of Art Education, 44(1), 64-73.
Lemieux, A. (2016). Moments de réception en lecture et en spectature : Le cas d'Incendies au CEGEP. Revue de recherches en littératie médiatique multimodale (R2LMM), vol. 3, November, Special Issue, "Digital writing in schools: New textualities, new outcomes".
Lemieux, A., & Lacelle, N. (2016a). Mobilizing students' interpretive resources: A novel take on subjective response in the literature classroom. Language and Literacy, 18(3), 50-68.
Lemieux, A., & Lacelle, N. (2016b). Approches transactionnelle, subjective, et phénoménologique en didactique de la lecture.Myriades: Revues d'études francophones, 2(1), 14-28.
McLarnon, M., Wiebe, S., Richardson, P., Balsawer, V., Binder, M., Browning, K., Conrad, D., Fels, L., Gouzouasis, P., Human, A., Kim, A., Leggo, C., Lemieux, A., Mantas, K., Meyer, K., Morelli, S., Nellis, R., Vaudrin-Charette, J. (2016). Metaphysics of embodied schooling – The school bus symposium: A poetic journey of co-created conference space. Art Research International: A Transdisciplinary Journal, 1(1), 141-173.
Lemieux, A. (2015). Think it through: Fostering aesthetic experiences to raise interest in literature at the high school level. Journal of the Canadian Association for Curriculum Studies, 12(2), 66-93.
White, B., & Lemieux, A. (2015). Reflecting selves: Pre-service teacher identity development explored through material culture. LEARNing Landscapes, 9(1), Special Issue "Professional Development in Education: Pushing the Boundaries of Possibility", 267-283.
Book Chapters
Lemieux, A. & Rowsell, J. (2020). 'This Documentary Actually Makes Welland Look Good': Exploring Posthumanism in a High School Documentary Film Project. In K. Toohey, S. Smythe, D. Dagenais & M. Forte (Eds.), Transforming Language and Literacy Education: New Materialism, Posthumanism, and Ontoethics. New York: Routledge.
Lemieux, A., & Rowsell, J. (2020). Taking a wide-angled view of contemporary digital literacy. In O. Erstad, R. Flewitt, B. Kümmerling-Meibauer, & Í. S. Pires Pereira (Eds.), The Routledge Handbook of Digital Literacies in Early Childhood (pp. 453-463). New York: Routledge.
Lemieux, A., Burkholder, C., & Ribeiro Fonseca, J. M. (2019). Pedagogies of empathy-building: Canadian and Azorean perspectives of film-viewing in higher education. In G. Barton & S. Garvis (Eds.), Compassion and Empathy in Educational Contexts (pp. 271-288). London, UK: Palgrave Macmillan.
Lemieux, A. (2019). X-Men Apocalypse: The spaces between transmedia storytelling and transmedia characters. In E.Deprêtre, G.A. Duarte (Eds.), Transmédialité, bandes dessinées et adaptation (pp.245-256). Clermont-Ferrand, France: Presses Universitaires Blaise Pascal.
Lemieux, A., & McLarnon, M. (2018). Artful portable library spaces: Increasing community agency and shared knowledge. In Hasebe-Ludt, E., & Leggo, C. (Eds.). Canadian Curriculum Studies: A Métissage of Inspiration/Imagination/Interconnection, (pp. 35-46). Toronto, ON: Canadian Scholars' Press.
Lemieux, A., & Guénette, M.-F. (2016). Entre histoire et fiction: la Rébellion des Patriotes en roman et en bande dessinée pour la jeunesse québécoise. In B. Louichon & S. Brehm, Fictions historiques pour la jeunesse en France et au Québec (pp. 271-295). Bordeaux, France: Presses universitaires de Bordeaux.
For an ongoing, updated list of publications please visit my website: amelielemieux.com