Dr. Derek Fisher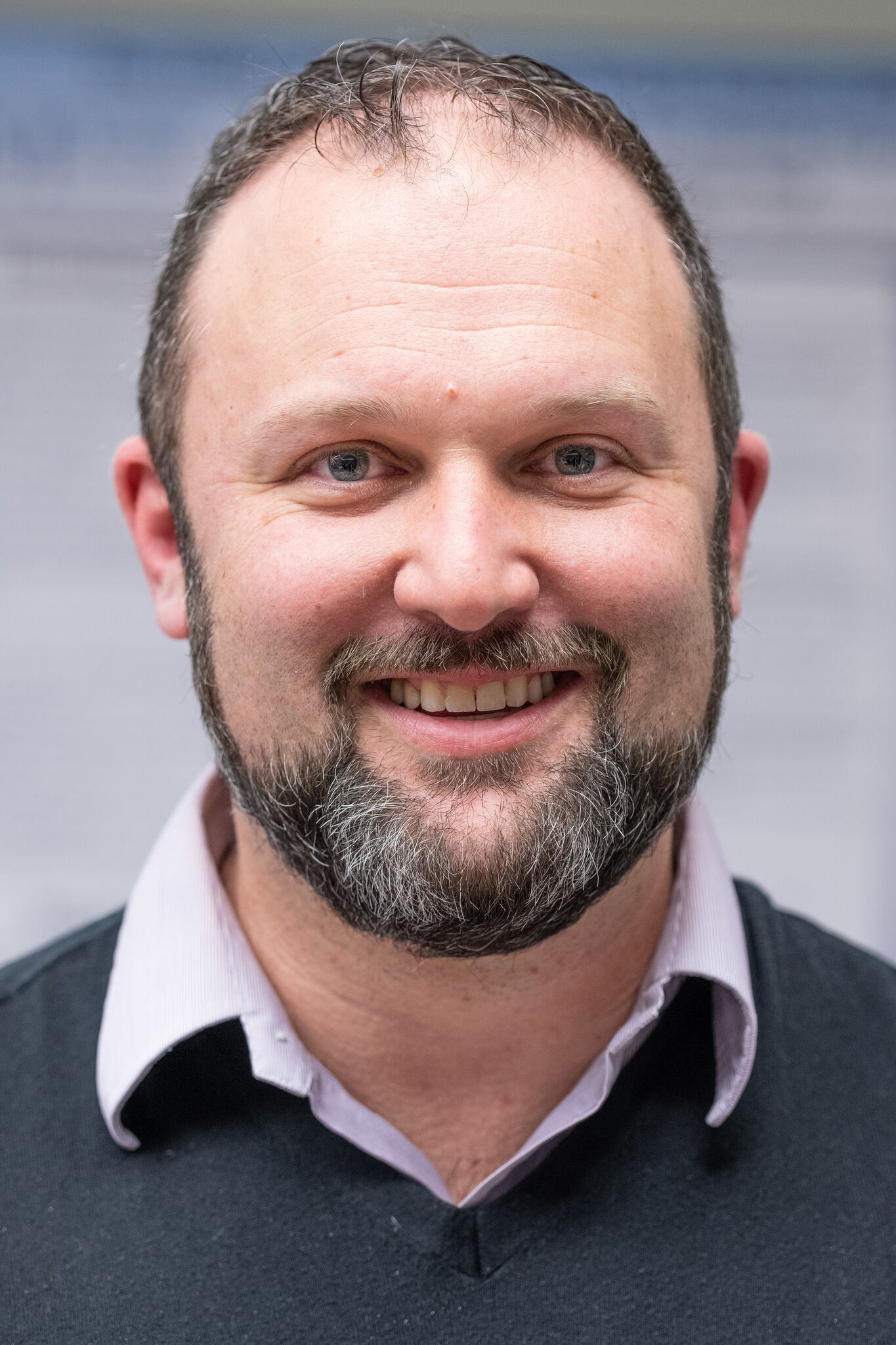 Dr. Derek Fisher currently holds the position of Interim Vice President, Research at Mount Saint Vincent University.
Dr. Fisher received his Master of Science and Doctorate degrees in Psychology (Specialization: Neuroscience) from Carleton University.  Joining MSVU in 2011, Dr. Fisher is an Associate Professor in the Department of Psychology and is an adjunct professor at Acadia University, Dalhousie University, and Saint Mary's University, as well as holding an affiliated scientist position at Nova Scotia Health. He previously served as Chair of the Department of Psychology at MSVU. Additionally, his service record to MSVU includes terms as a University Senator, Chair of the Research Ethics Board and member of the Research and Publications Committee. A respected researcher, Dr. Fisher is the Secretary & President-Elect of the EEG & Clinical Neuroscience Society and has published more than 50 peer-reviewed journal articles.
Dr. Fisher's research can roughly be divided into two streams: 1) ERP-indexed changes in brain function in mental illness, with an emphasis on schizophrenia and psychosis, and; 2) neuropsychopharmacology, or how drugs alter brain function. In the first of these streams, Dr. Fisher has predominantly examined brain-based deficits across the schizophrenia spectrum using EEG and ERPs and, following the Research Domain Criteria (RDoC) framework endorsed by the National Institutes of Health, how individual symptoms and syndromes within psychosis are related to neurophysiological change. While this work initially considered chronic schizophrenia, Dr. Fisher has since established strong research ties with the Nova Scotia Early Psychosis Program (NSEPP) which has yielded several small internal grants through MSVU, the Department of Psychiatry at Dalhousie University and the Nova Scotia Health Authority that have allowed the investigation of changes in early cognitive processing in early psychosis, as well as a current large-scale grant from Research Nova Scotia that will investigate the utility of ERPs as biomarkers to predict conversion to schizophrenia in high-risk populations.
The second major research arm uses EEG and ERPs to investigate how common drugs influence brain function in healthy control and clinical populations. While this work initially focused on nicotine, Dr. Fisher has shifted his focus to other drugs such as caffeine and cannabis.  Dr. Fisher's lab is currently conducting an NSERC Discovery Grant-funded project probing how caffeine may differentially affect brain function in females across different phases of the menstrual cycle, as well as a CIHR-funded project to examine whether cannabis affects the brain differently in males and females.