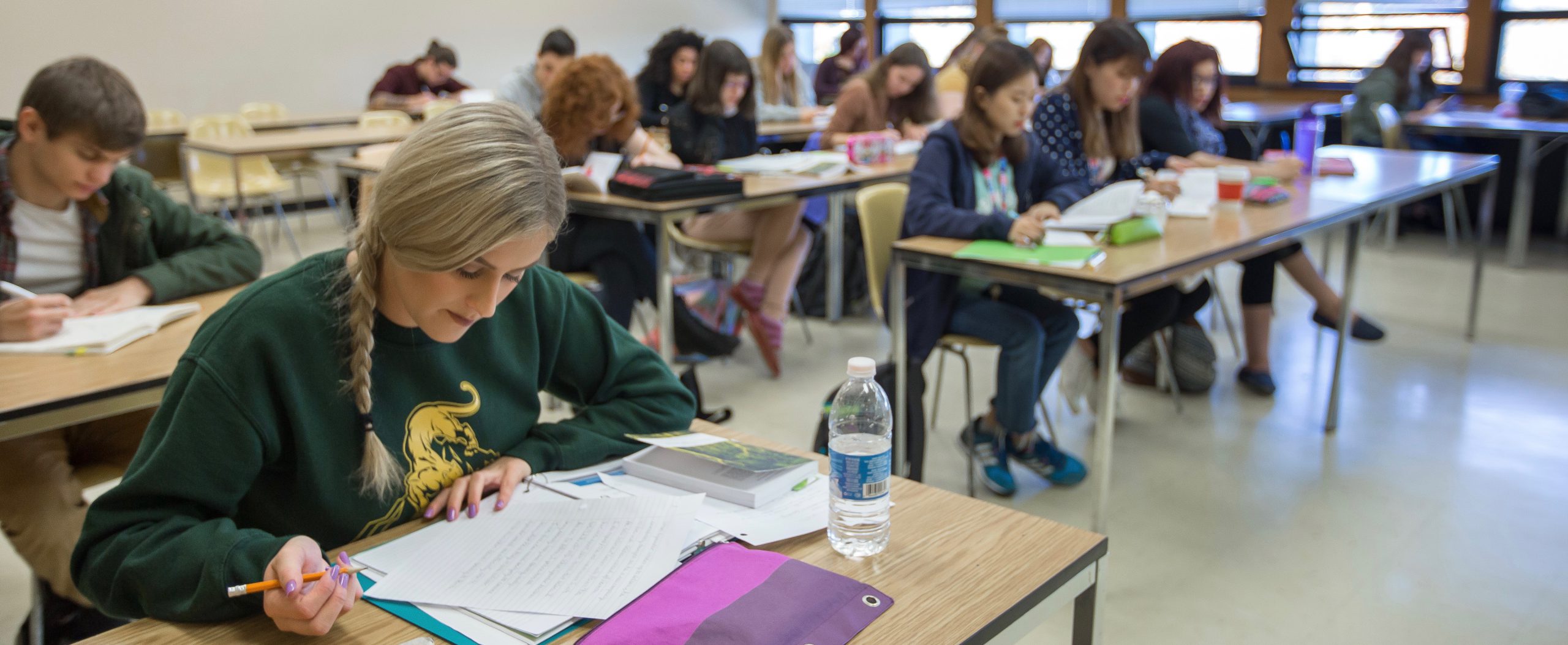 Writing Courses Fall 2022 – Winter 2023
Our WRIT courses are small classes mostly run as workshops. All WRIT courses at the 1000 and 2000 level are capped at 25 students; LIBR 2100 at 30 students. 3000 and 4000-level courses have no more than 20 students. These small classes let your professors give you individual attention and plenty of feedback on your writing.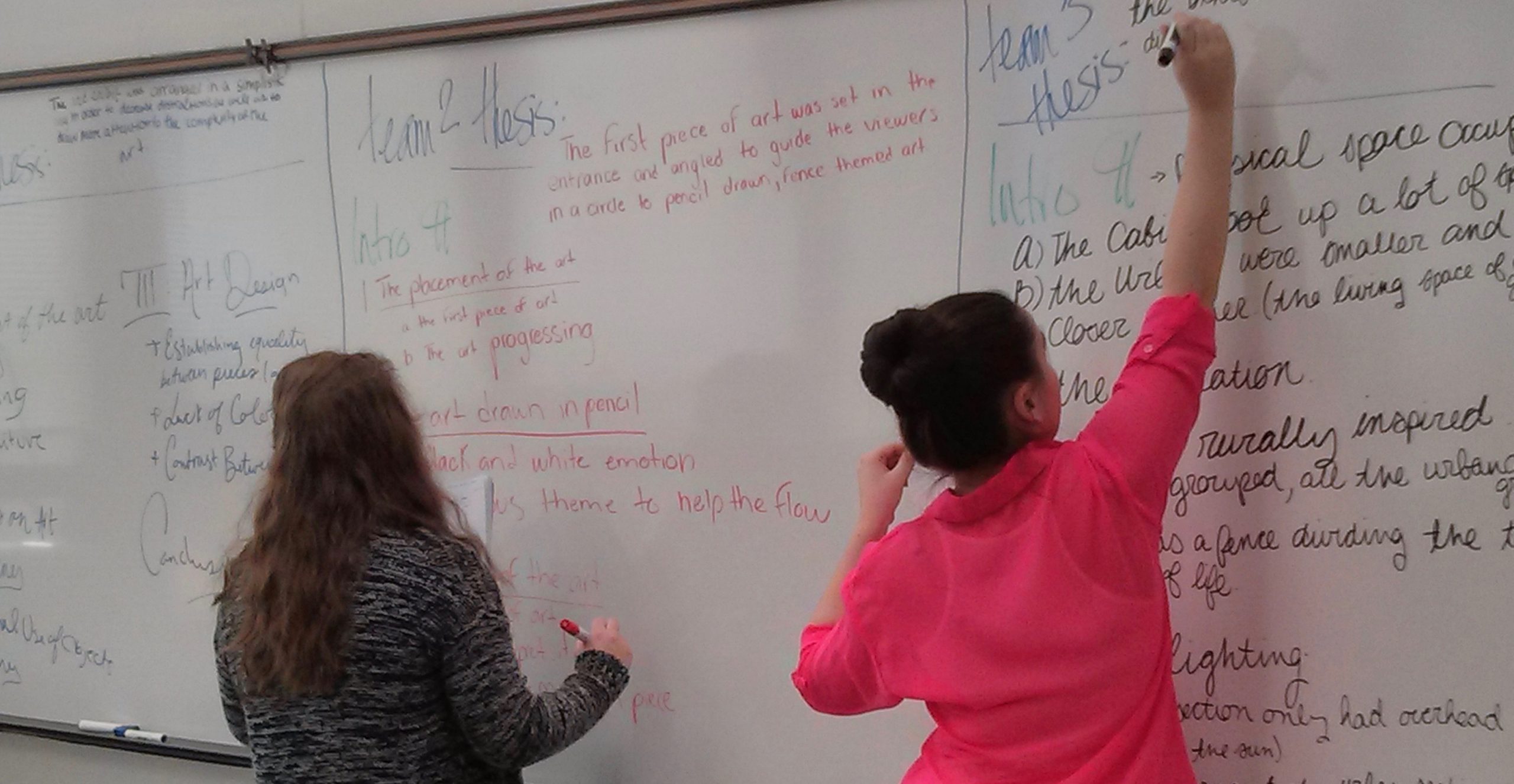 WRIT 1120: The Writing Process: Theory and Practice / half unit
Half (0.5) unit — Fall or Winter term
In this course, you will approach writing from a rhetorical perspective: that is, writing is not just a matter of following a series of rules or applying a set of templates. Instead, writing involves making choices that are appropriate to the situation. Assignments will include, but also extend beyond, traditional academic writing. You will get practice in drafting and substantial revision as well as editing and polishing. Issues of academic integrity and accurate citation will be addressed in the process of developing research-informed papers.
This course is the foundation of the Writing Minor; it is recommended that you take 1120 before you attempt any other WRIT or WRIT/ENGL courses.
In WRIT 1120, you will be challenged and assisted to develop new strengths, whether or not you consider yourself to be a "good writer "already. This course is not "remedial;" it is university-level. There is a firm exit standard: all students must demonstrate the same minimum competence in university-level writing in order to pass the course. To help you and your professor understand the challenges ahead, you will be asked to write in the very first class, for an entry benchmark. That is the purpose of the Calendar note which reads "A writing exercise will be assigned in the first class. Students whose performance is judged inadequate will be strongly recommended to withdraw from the course."
Fall term
01F   MW 9:00 – 10:15   TBA
02F   MW 1:30 – 2:45   TBA
03F   MW 4:30 – 5:45   TBA
04F   TTh 10:30 – 11:45    Dr. Nathaniel Street
05F   TTh 4:30 – 5:45   TBA
18F   Synchronous Online: TTH 6:00 – 7:15   TBA
Winter term
06W   MW 9:00 – 10:15   TBA
07W   MW 4:30 – 5:45   TBA
08W   TTh 9:00 – 10:15   TBA
09W   TTh 10:30 – 11:45   TBA
10W   TTh 4:30 – 5:45   TBA
19W   Synchronous Online: MW 6:00 – 7:15   TBA
---
ENGL/WRIT 2220 Writing to Influence: Introduction to Rhetorical Persuasion / half unit
Fall term
18F    Synchronous Online
T 6:00 – 7:15
Instructor: TBA
Winter term
01W   TTh 1:30 – 2:45
Instructor: Dr. Nathaniel Street
Pre-requisite: WRIT 1120 or five units of university study.
If you are taking this course in the Writing Minor, you are recommended to complete WRIT 1120 first.
This class will take Aristotle's definition of rhetoric as "an ability, in each case, to see the available means of persuasion" as a starting point for theorizing and practicing the persuasive power of writing. We will study rhetorical concepts and techniques — such as invention, kairos, ethos, stasis, and topoi — for discovering, creating, and analyzing rhetorical argument. Students will do this by learning the theory and history of these concepts, practice using them to analyze the rhetorical power of example texts, and mobilize them in their own writing. This work will culminate in a semester-long research project written for a popular audience in the spirit of essays written for publications like The Walrus, The Atlantic, or The New Yorker.
---
ENGL/WRIT 2221 Introduction to Creative Writing/ half unit
Fall term
TTh 4:30 – 5:45
Instructor: TBA
Pre-requisite: 0.5 unit of English at the 1000 level or permission of the instructor.
If you are taking this course in the Writing Minor, you are recommended to complete WRIT 1120 first.
A study and practice of creative writing, including poetry, fiction, and/or creative non-fiction, in a workshop environment driven by writing exercise and peer review. Instruction will be grounded in contemporary creative writing from peer reviewed journals. Additionally, the course may be supplemented by visits from or to creative writers.
---
WRIT 2222 Introduction to Editing/half unit
Winter term
MW 4:30 – 5:45
Instructor: TBA
Pre-requisite: WRIT 1120 and ENGL/WRIT 2220 or permission of the instructor.
A practical and historical study of text editing. Particular attention will be paid to practices of manuscript analysis, substantive editing, copy editing, and proofreading, using standard practices set by the Editors' Association of Canada. Students will practice editing texts from a range of genres: literature, scientific and humanist scholarship, and popular writing. Students will have access to a number of professional resources, including processional editors.
---
ENGL /WRIT 2223-18W: History of Writing, Reading, and the Book / half unit
Winter term
T 6:00 – 7:15 p.m.
Multi-mode Online
Instructor: Dr. Anna Smol
Book history is an interdisciplinary field, and in this course our topics will range from literary and rhetorical analysis to historical research and cultural debates. We will study the book as a material object, from scroll to codex to digital text, and review the development of oral, manuscript, print, and digital culture from antiquity to the contemporary era, setting Western developments in a global context. We will discuss the social, political, and economic factors at play in constituting writing systems, readers, authors, patrons, scribes, printers, and publishers in different eras, including contemporary developments in digital writing and publishing. We'll examine the book's relation to power in discussions of censorship, libraries, sacred texts, and the revolutionary power of books. We'll consider the nature of oral traditions and their interaction with written literacies. Course readings will alternate between non-fiction (in theoretical and historical articles) and fiction (People of the Book by Geraldine Brooks, short stories by Thomas King, and Fangirl, a young adult novel by Rainbow Rowell). The course will offer options for creative projects and exercises.
This is a multimodal online course consisting of one required 75-minute synchronous class every week, along with asynchronous components: participation in a discussion forum before every class, an individual written response after class, and at various points in the term, two essays and a take-home exam.  For more information about the course, please see http://annasmol.net/teaching/englwrit2223.
This course may also count as a 0.5 elective in the Cultural Studies program.
---
WRIT 3212 Selected Topics in Writing: Writing Pedagogy / half unit
Fall term
TTh 1:30 – 2:45
Instructor: Dr. Nathaniel Street
This course engages one simple question: how do we teach writing? Engaging that question, however, is far from simple. The history of composition studies emerged humbly enough, with a demand, in the late 19th and early 20th centuries, to prepare less-privileged students (the kind who didn't grow up with Latin tutors) to take university literature courses. In other words, we could say that composition studies began in 1885, with a newly mandated course at Harvard titled "English A." Over the course of the next 50 years, the mandatory first-year writing course spread across North America, especially in The United States. Most instructors of these courses were literary scholars who "paid their dues" teaching first-year writing until they could get a "real job" teaching literature. Those who did not "advance" (disproportionately women) made careers teaching writing.
Something happened in the 100-or-so-years after the start of English A. Instructors discovered that teaching writing is not simply a matter of teaching the "basics" of grammar and genre so students would be ready for "real" or "more advanced" studies. Instructors realized that the teaching of writing requires research, philosophical care, and pedagogical sophistication. In short, it requires a field of study dedicated to better understanding what writing is, how we relate to it, and how we are able to learn and teach it.
This course surveys the major theoretical and pedagogical developments in composition studies since the mid 20th century. We will pay particular attention to"process pedagogy," which treats writing as a fluid, non-linear process rather than as a product to "get right." We will further cover other major theories that inform contemporary pedagogy, including expressivism, social constructivism, and feminism. We will consider how these pedagogies inform writing instruction in the classroom and in tutoring, especially in writing centres.
This course will provide ample opportunities for experiential learning. Through a series of workshops, students will tutor each other, using their own writing as case-studies. Additionally, students will develop and refine their own approaches to writing instruction and articulate that approach in a Statement of Teaching Philosophy. This course should be of particular interest to students preparing for admission to a B.Ed. program and/or those who wish to work in the MSVU Writing Centre.
---
LIBR 2100 Introduction to Research in the Information Age / half unit
Prerequisite: recommended that students have completed one term of study
An introduction to research including frameworks for the organization of information in print and online; critical strategies for acquiring, evaluating and communicating information; and ethical and legal (intellectual property, copyright, plagiarism) obligations of using information. Information sources across various disciplines, formats and media will be considered.
PLEASE NOTE: This course is taught by Library faculty. Look under "Library" (LIBR) and not WRIT in order to register for the course.
---
ENGL/WRIT 3330 Myths and Theories about Writing / half unit
Winter term
TTh 10:30 – 11:45
Instructor:  Dr. Nathaniel Street
Is writing just second-rate speaking? What does it mean to be an author? Does writing communicate and, if so, what? And what is writing, anyway? Beginning with Plato's Phaedrus, wherein Socrates warns that writing will degrade "living" thought, this course tackles the mythological foundations of writing.
This course is structured as an extended meditation on the question of writing. At all points, we could reduce the class and its texts to a handful of simple questions: what is writing? how does it work? how does it affect us?  Our course texts will engage these questions from a variety of angles that take into account the mythos of writing. We will treat myth in several ways: as false beliefs about writing that must be re-considered, as legendary points of origin that need to be sifted through, and as a kind of power that must be articulated. We'll do this by discussing key philosophical and literary texts in class, but you'll do much of your thinking-work by writing through the texts and the problems and theories they engage. Thus, part of the class' goal is to both theorize and perform the mythological power of writing.
---
ENGL/WRIT 3377 Old English: Translation Theory and Practice / half unit
Winter term
MW 4:30 – 5:45
Instructor: Dr. Anna Smol
Translation is both an academic subject of study and a creative art. Learning to translate Old English will give you the opportunity to experience first-hand the processes and challenges of translation, raising your awareness of translators' choices no matter what language you are reading. We will examine translation theories from the Middle Ages to the present, discussing concepts of originality and equivalence, the status of translations, and issues dealing with gender and colonialism.
You will put these theories into practice by learning to translate Old English, one of the languages spoken and written in Britain from approximately the 5th to the 11th century. We'll start with the basics of grammar while reading widely in modern translations of Old English poetry to become acquainted with this early medieval literature. These readings will introduce you to a growing body of contemporary texts termed the "New Old English" poetry. At the same time, you will learn to translate for meaning before eventually crafting a polished translation of a short passage on your own along with an analysis of your theoretically informed choices as a translator.
We study Old English in order to read and translate it but not to converse in it as you would a modern language. Learning to read Old English will acquaint you with a fascinating literature, challenge your historical preconceptions, and allow you to engage creatively with the texts in workshopping your own translation – and, of course, in the process improving your understanding of how language works, essential knowledge if you hope to become a teacher, writer, editor, or effective communicator in any role. No previous knowledge of the language – or even of grammar – is expected. For more details about the course, please go to the course webpage at http://annasmol.net/teaching/englwrit3377.
For Writing Minor students, WRIT 3377 counts as an upper-level elective in the Writing Minor.