"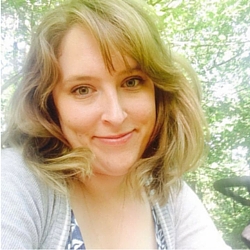 Cultural studies is for professional studies students too! My name is Jennifer Kim and I was the first graduate of a professional studies degree with a minor in Cultural Studies. I was cautious at first because it wasn't something I was used to but it was the most beneficial minor I could have ever picked. It taught me critical thinking, how to analyze and critique materials, and productive debating. These skills are something I have brought into my Masters of Education program at MSVU and it will benefit me far into my future career. Cultural Studies is for anyone who wants to look beyond borders and gain a deeper understanding of society as we know it."
– Jennifer Kim, Tourism and Hospitality Management Graduate 2014 (first CULS minor in a Professional Studies program)
After receiving her M Ed in Life Long Learning in 2017, Jennifer Kim was accepted into the Social Work program at Dalhousie on her first application in May, 2018. She has found her CULS background to be excellent preparation for this career.
---
"My time as an undergrad was awesome and eye opening. A large part of that was due to joining MSVU's CULS program. For the first time in my life I remember being excited to go to class. Learning how to read subtext and deconstruct feels like a goddamn superpower that I get to use every day of my life. When I graduated with my CULS degree I felt like Jonas in "The Giver" as he realized (spoilers) that he was seeing colour for the first time in his life. With degree in hand I traversed halfway across the globe and now shape the minds of a very young generation of children. My globe trotting lifestyle, great job, and fantastic ability to ruin someone's favourite television show or book is all thanks to Cultural Studies."
– Tylor Perry, CULS Graduate 2009
---
"I was going to university because I had to, for my future. Now that I've switched to Cultural Studies, I go to classes because it's fun and enjoyable. Where else can you learn about Witches, Punk Rock, Video Games and the Human Condition in a single class?"
And on life under pandemic (April 24/20), message to R. Warne:
"Your classes were some of the only ones that were educationally relevant to the world within which we all now live. Fun, educational, relevant application post-grad… Randi fan for life."
– Jeremy McDonald, CULS Graduate 2016
---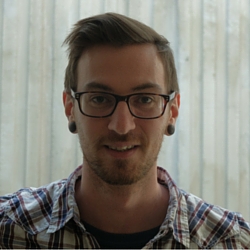 "As a wayward seeker of knowledge —read: a student with no declared major- I was drawn initially to Cultural Studies because I liked talking about music to people who liked to talk about music. Not only did the program allow me to do just that in several courses (Music and Culture, History of Rock and Roll), it allowed me to explore interests in a huge variety of other topics. My focuses grew from music, to subcultural theory, various fiction genres, religious history, and film analysis. The program and its professors also allowed me to come up with some of the best essay titles I could have possibly hoped to pass in and get away with."
– Matthew Stewart, CULS Graduate 2014

Matthew also received his MA in the Religion and Culture program from Wilfrid Laurier University in 2016.

---
"As I was approaching high school graduation I had strong interests in both sociology and art and was not sure of which path I would take to further my education. I looked at the programs that Halifax Universities had to offer and still did not find exactly what I was looking for. I then discovered Cultural Studies at Mount Saint Vincent University and quickly realized that the interdisciplinary nature of the program appealed to me because of the close connectivity between disciplines. I was able to take a wide variety of courses from Cultural Studies, Art History and Visual Culture, Film, Women's Studies and women's emphasis courses, Religious Studies, Sociology, History and Languages. The core Cultural Studies courses provided me with tools to critically analyze cultural practices which could then be applied to other areas of study.
When I graduated I became employed as director for a family resource centre. There I found I was prepared to engage with a diverse population and had the skills to write grant proposals to fund the organization, design and implement programs with the aim of supporting individuals as they work to become self-sustaining, and had the problem solving skills necessary for a professional role in management. While holding this position, I dealt with frequent instances of violence against women and transgendered women, mental health crises, addiction, and saw a lack of awareness and support for women directly experiencing these conditions. After becoming concerned by what I had been seeing, particularly regarding women's physical and mental health issues, I then became employed as supervisor in a supported living environment staffed by women for women living with mental illness. What I saw there was a need for awareness regarding women's health issues and the subsequent need for inclusion and advocacy. Perhaps one of the most alarming experiences I have had while involved in this position was when one resident looked at me incredulously when I asked her if she would be voting in the upcoming elections and she said "no, I'm not allowed to vote because I am mentally ill". This powerfully speaks to the marginalized spaces that women with mental illness often occupy and the pervasive stigma that follows.
I became increasingly interested in women's autonomy and how cultural analysis through a feminist lens can expose and address such issues. While maintaining my employment, I decided to formally build upon the skills I gained from the Cultural Studies undergraduate program and to pursue my interests through the Women and Gender Studies graduate program at Mount Saint Vincent University."
– Courtney MacDonald, CULS Graduate 2005 (first graduate in Cultural Studies)
Ms. MacDonald successfully defended her MA thesis "Making Women Mad" in 2019, received her MA degree in Women and Gender Studies at MSVU's Fall Convocation (2019).