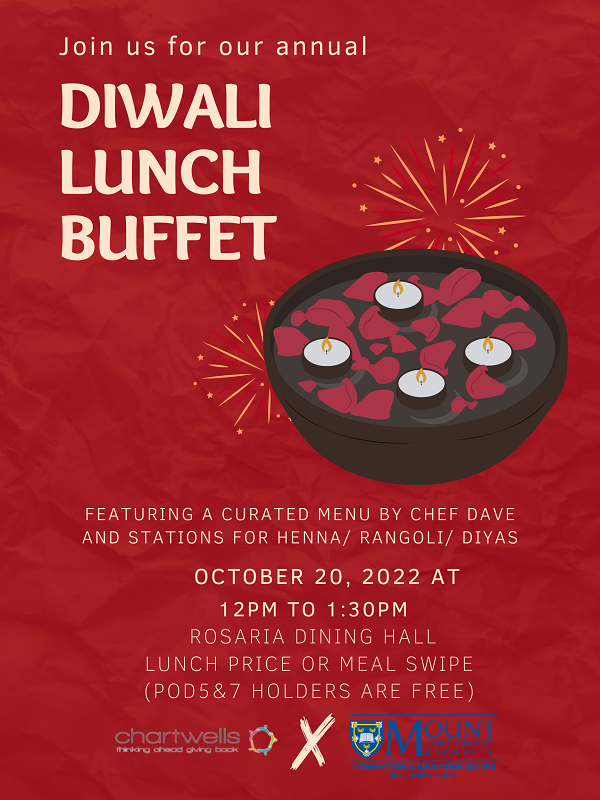 October 20, 2022
12:00 pm - 1:30 pm
This Thursday, October 20, the International Education Centre are co-hosting a Diwali Lunch Buffet with Chartwells from 12:00p.m – 1:30p.m. The fee is regular lunch price which is approximately $10 or a meal swipe if they purchased a meal plan from Chartwells.
Diwali is a festival of lights, and it is one of the major festivals celebrated by Hindus, Jains, and Sikhs. The festival usually lasts five days and is celebrated during the Hindu lunisolar month Kartika.
We will love to see our staff and faculty to join us and celebrate this major festival with our international student together.
---